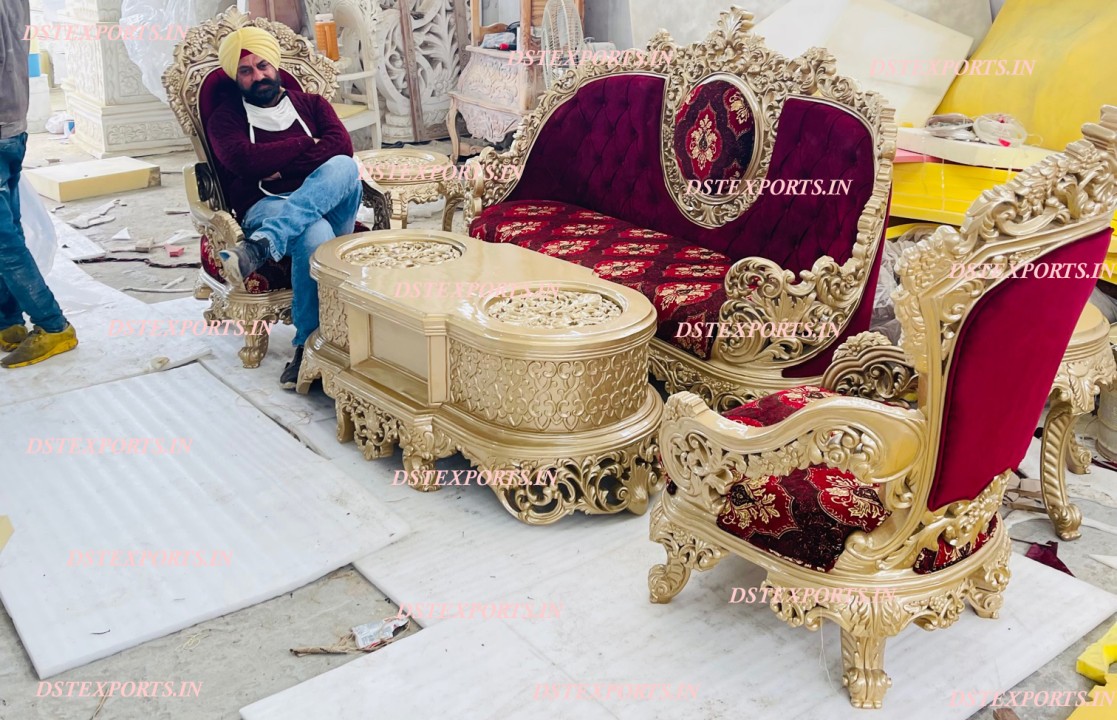 TEAK WOOD CARVED LIVING ROOM SOFA SET FURNITURE MANUFACTURER & EXPORTER
9 GORGEOUS LOOK LIVING ROOM LOOKS!😍
Consider it a living room, relax or a parlor, there's no questioning the way that this room fills the primary need in the whole house, the reason for giving an agreeable space where an individual can unwind. We should take a look at a portion of the lovely looking lounges that you might need to test. Introducing "TEAK WOOD CARVED LIVING ROOM SOFA SET FURNITURE MANUFACTURER & EXPORTER".
Create an elegant, traditional aura to your living area space with the Italian Baroque Style Hand Carved Living Room Furniture.
Hand-crafted piece inspired from the luxurious design of the past, the DST Furniture collection features elaborate wood carving details, traditional hardware and a sophisticated style.
Among all decor elements produce a collection of timeless taste and appearance that will make any living room feel refined and comfortable.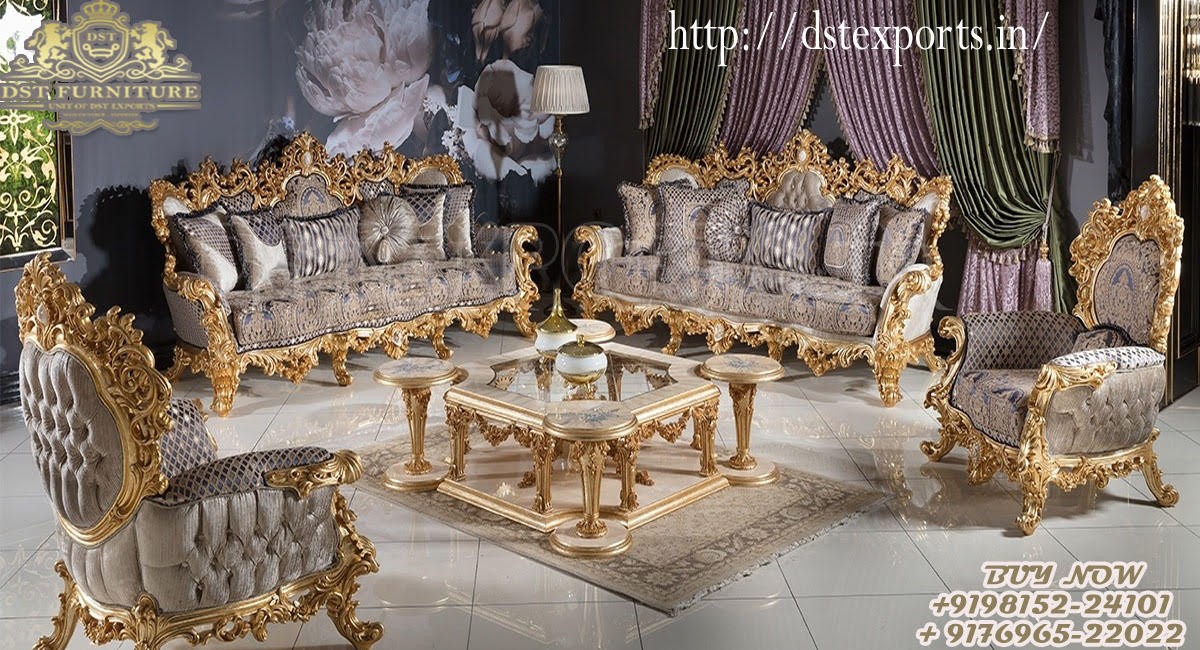 DST EXPORTS manufacturer new teak wood living room furniture according to our customer requirements. This Classical sofa is the one of the best example for the customized furniture manufacturer. DST make this sofa for our USA client for there domestic purpose. We share some of the factory pictures, videos , shorts for live quality check.
FACTORY PICTURES!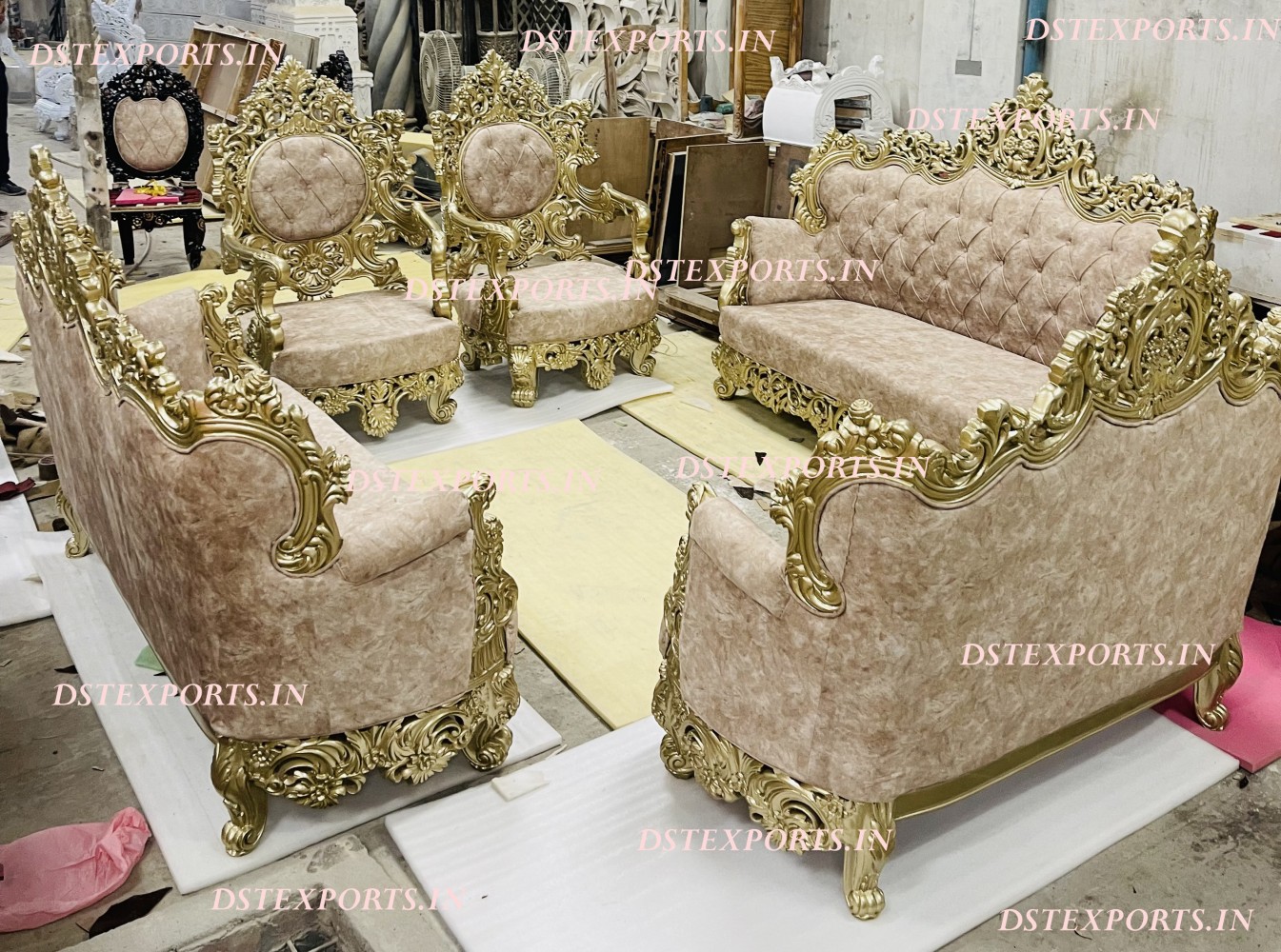 CHECK MANUFACTURING REELS – DST FACTORY😍 FABRICATION!!
MORE FACTORY GLIMPSE!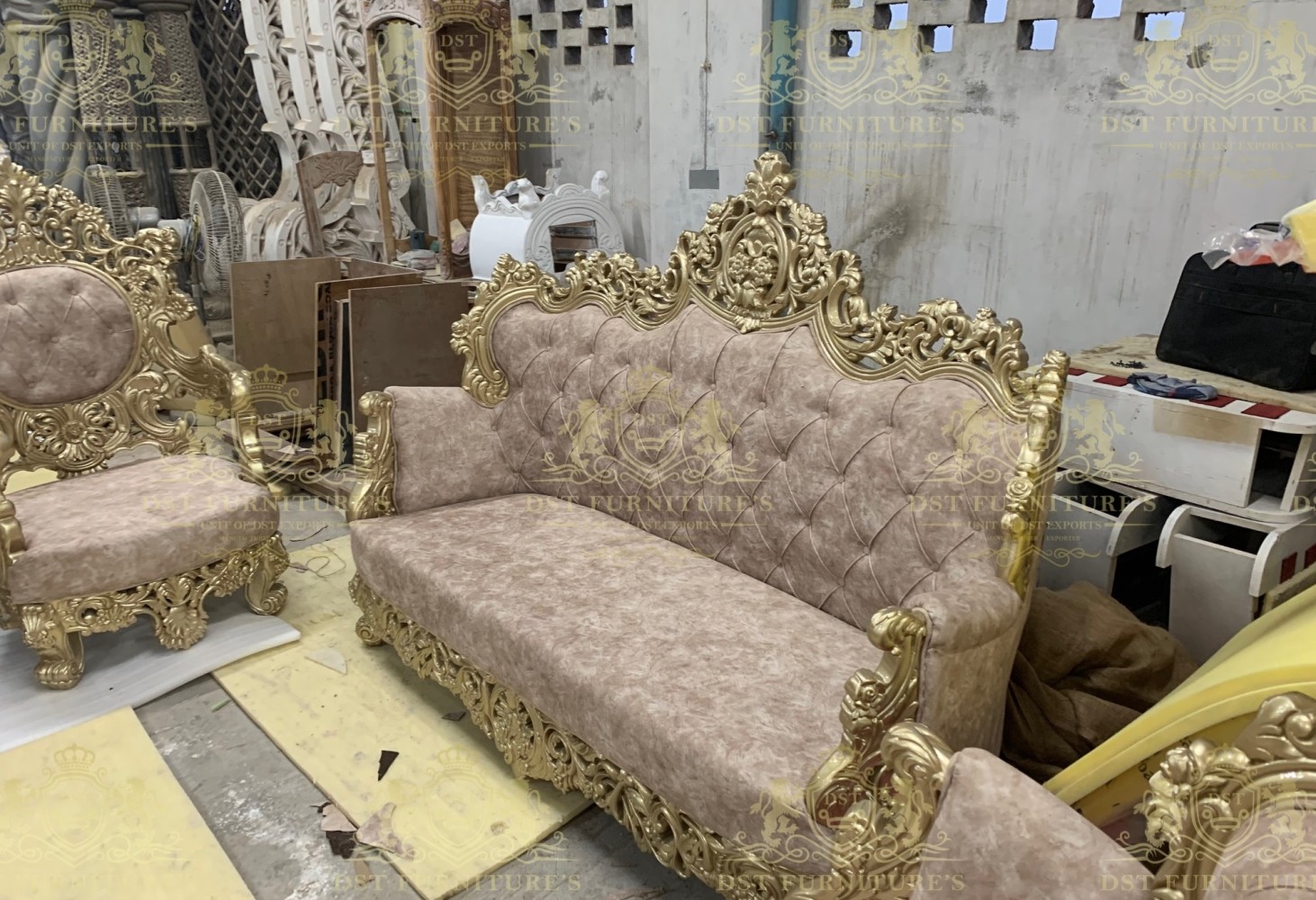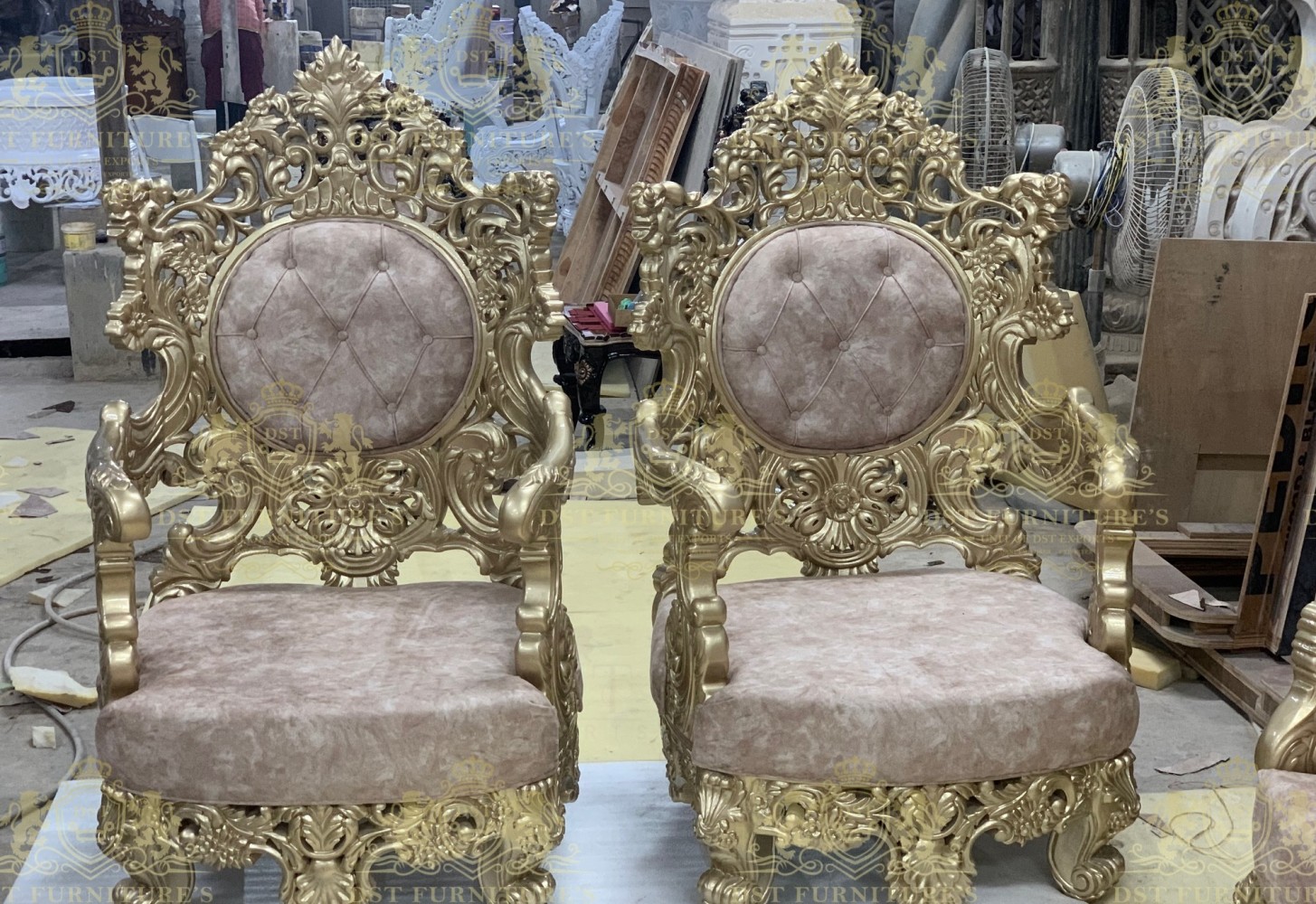 LUXURY HEAVY HAND CARVED SOFA CHAIRS😍😍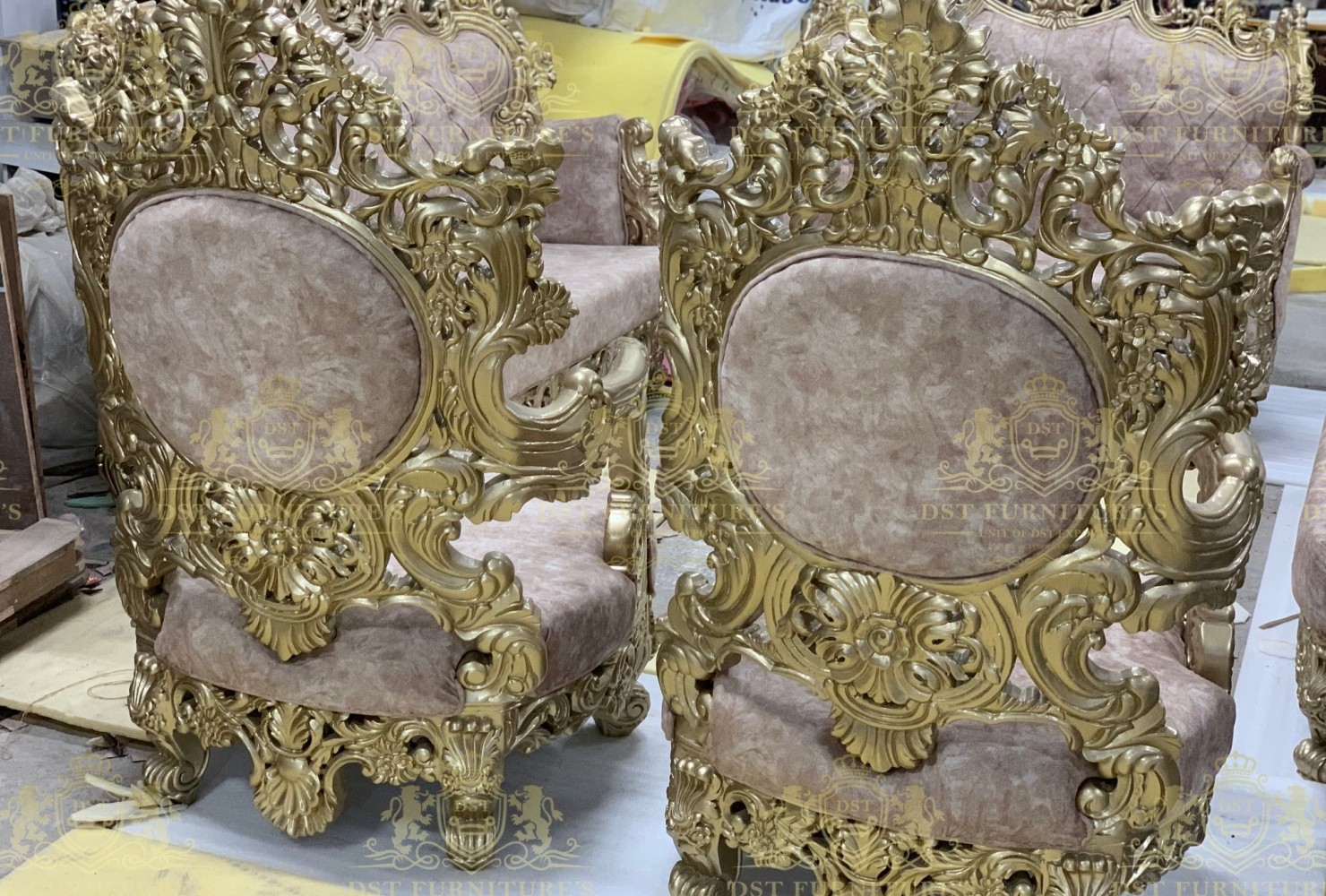 CHECKING FULL SOFA MANUFACTURING @DSTFACTORY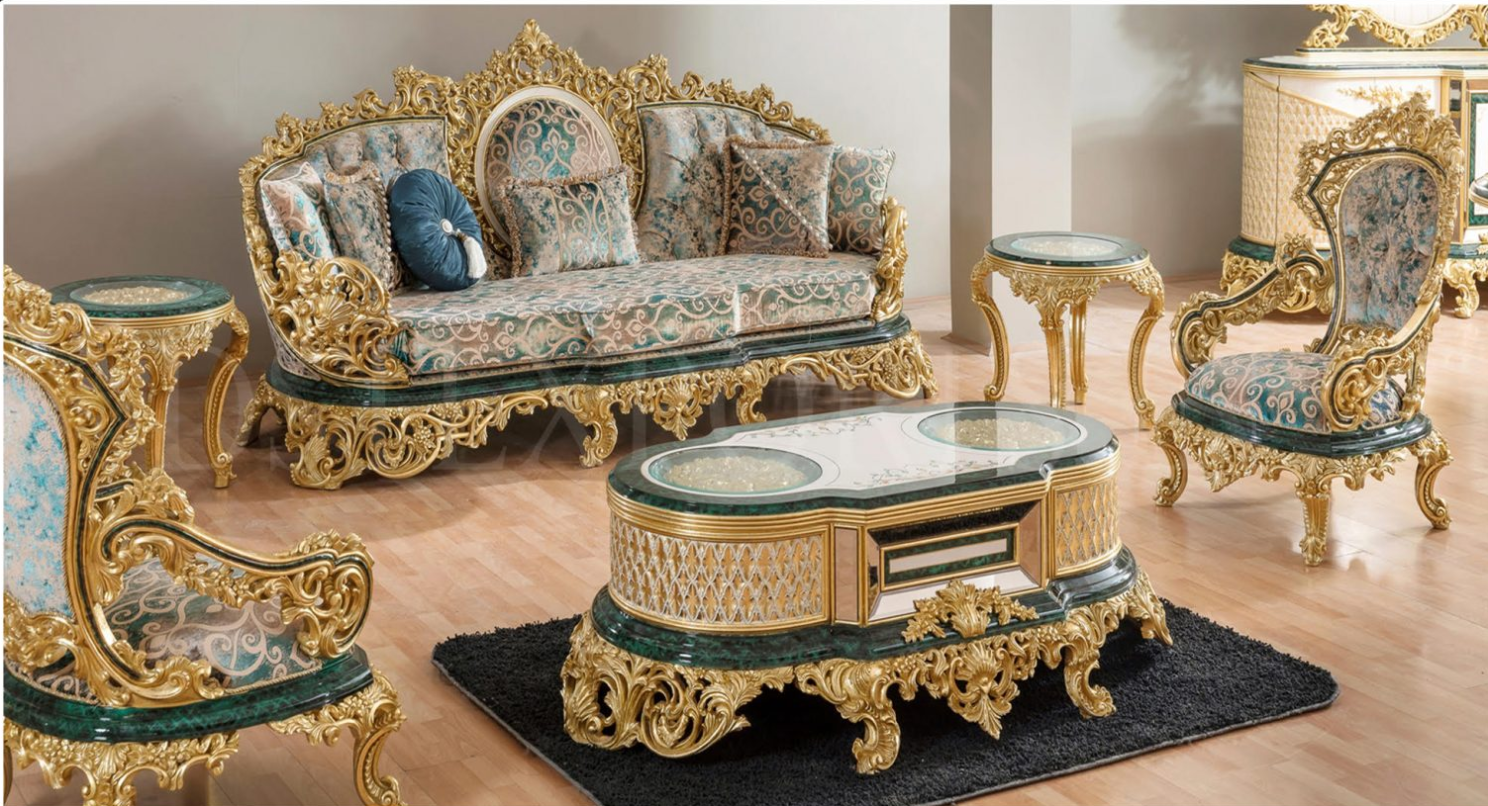 FACTORY PICTURES – SPECIALLY READY FOR NEW-ORLEANS, USA CLIENT..!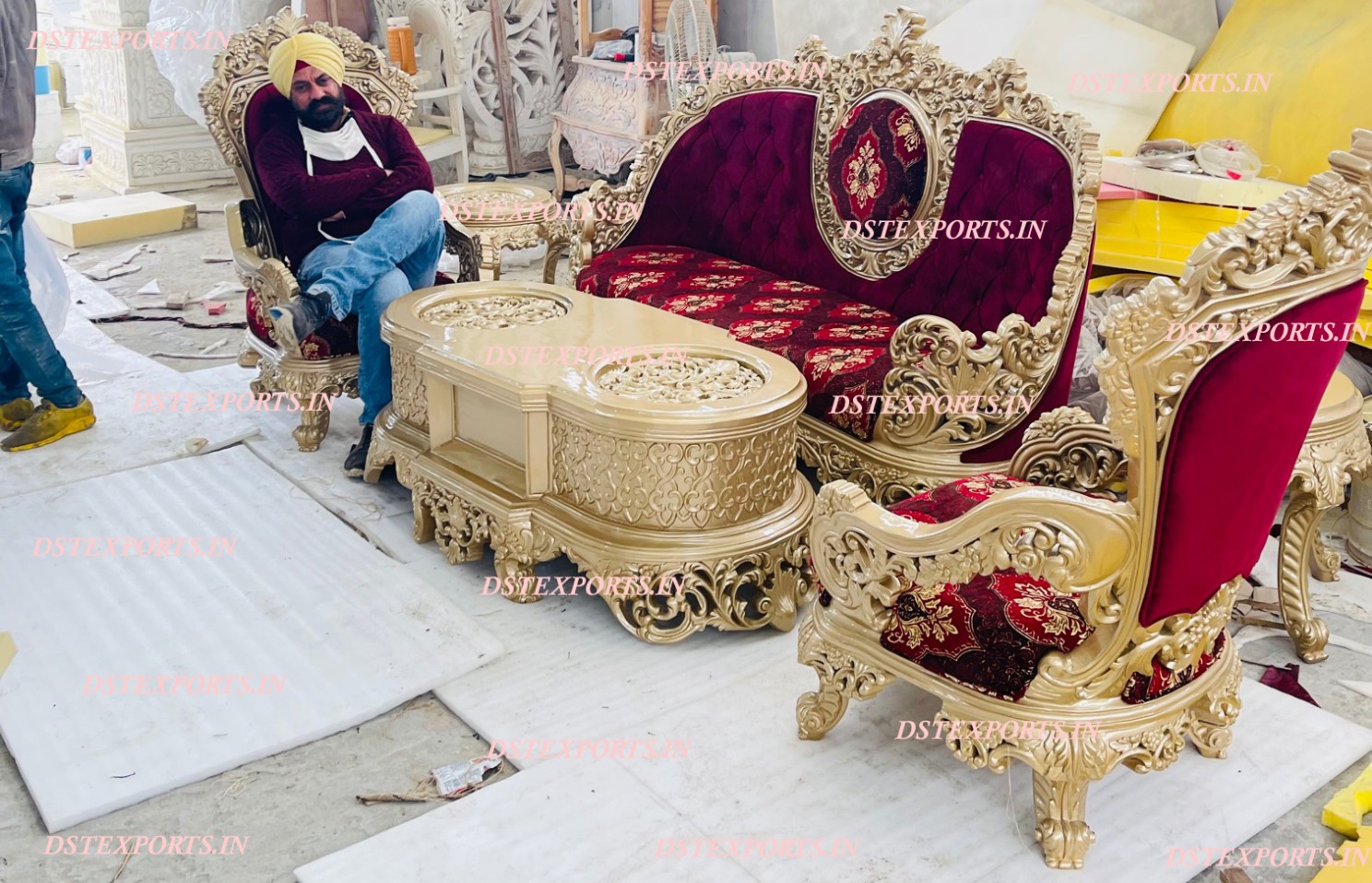 DIFFERENT SIDE LOOKS OF THIS LUXURY SOFA SET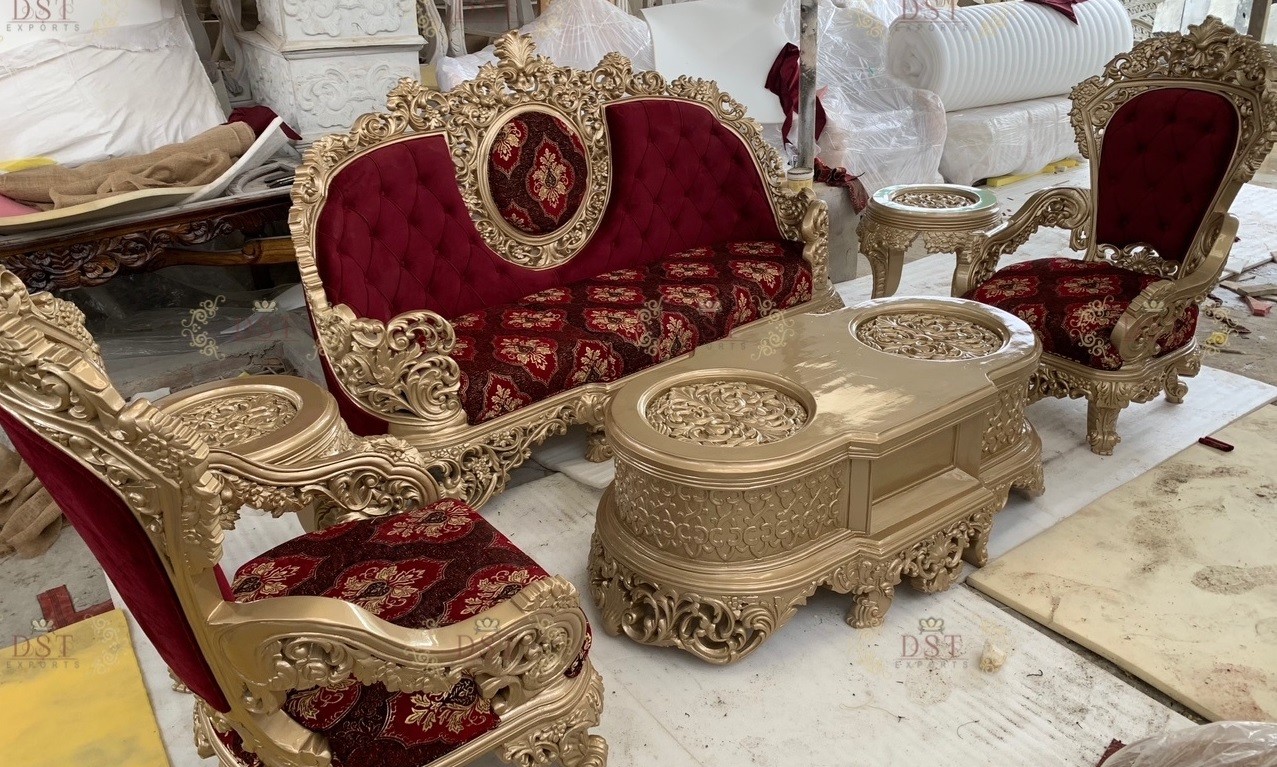 THREE SEATER SOFA-LUXURY AS WELL CLASSY LOOK -COMFORTALE SEATS-BACKREST😍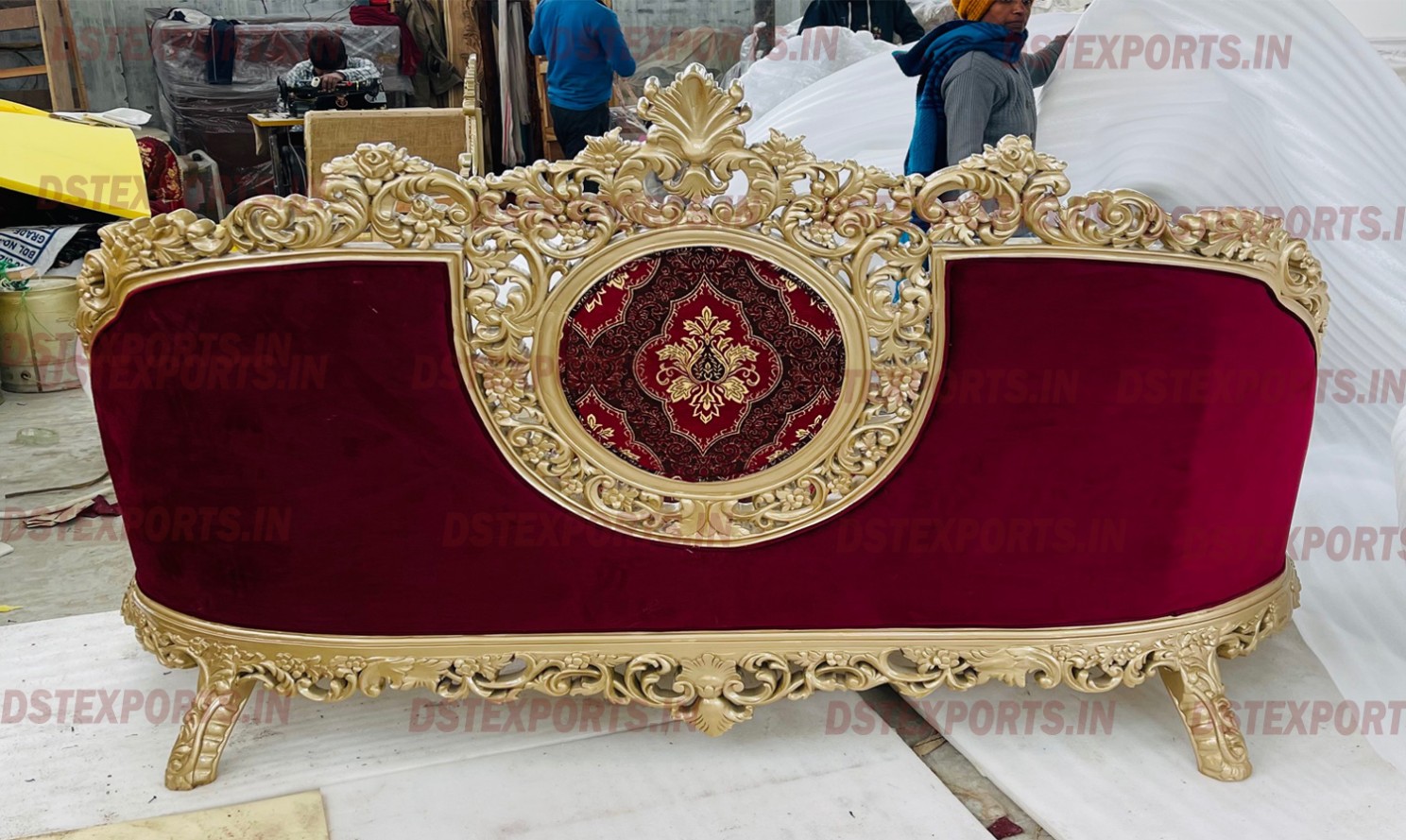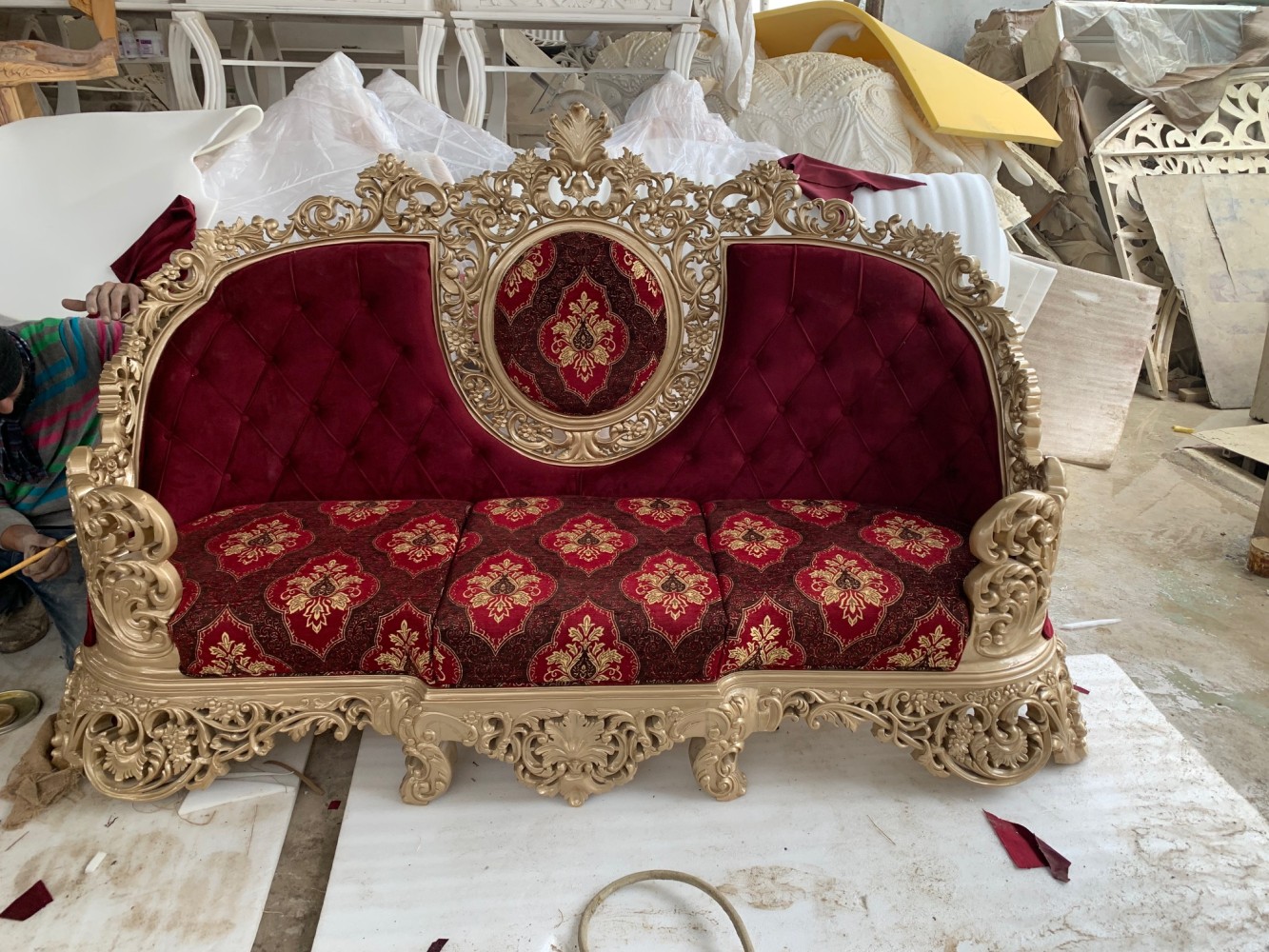 LUXURY CHAIR-COMFORATBLE- WELL CARVED-WELL FINISHED-FABRICATION😍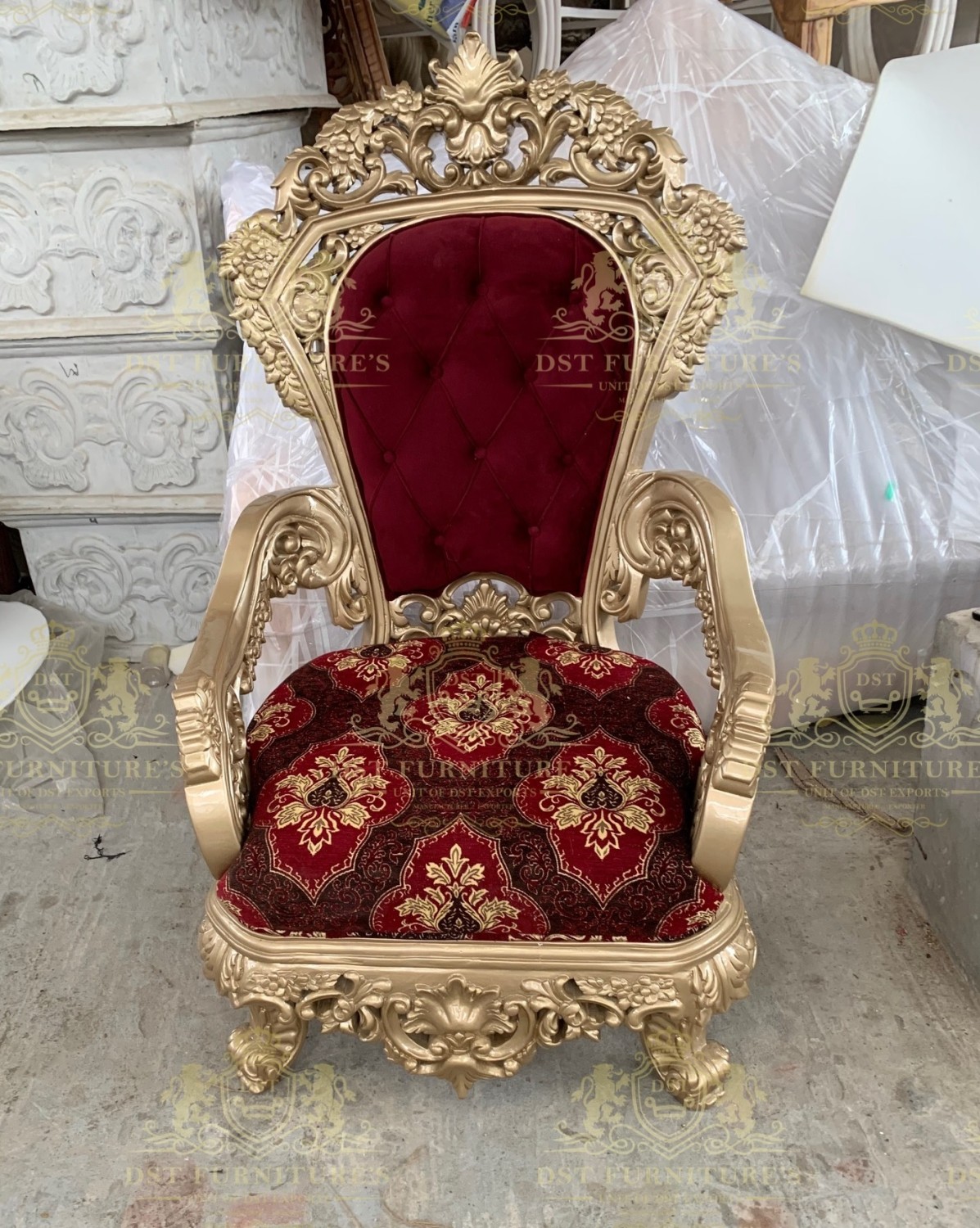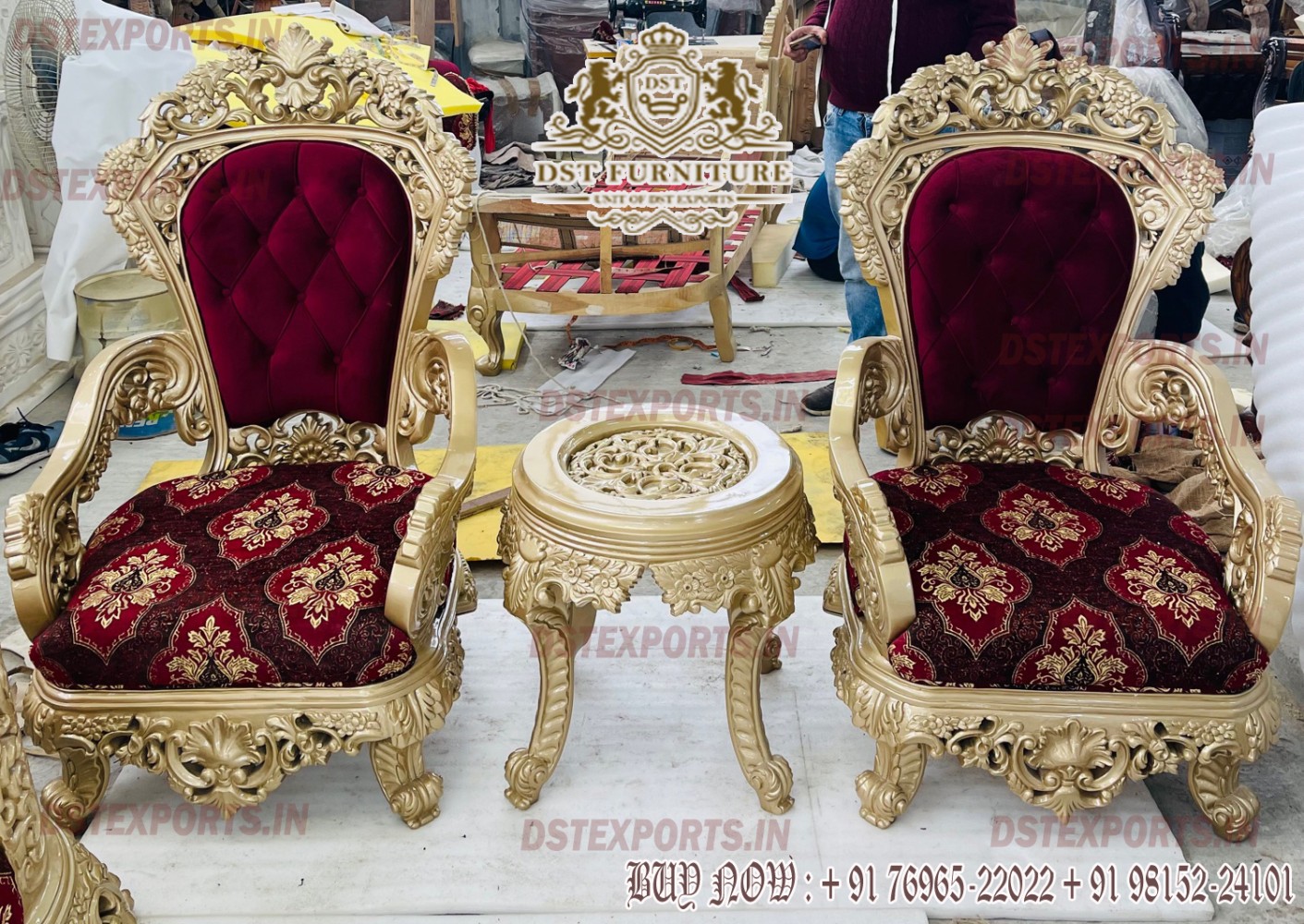 3. ROYAL FANTASY @Royal Blue Velvet Sofa Set for Living Room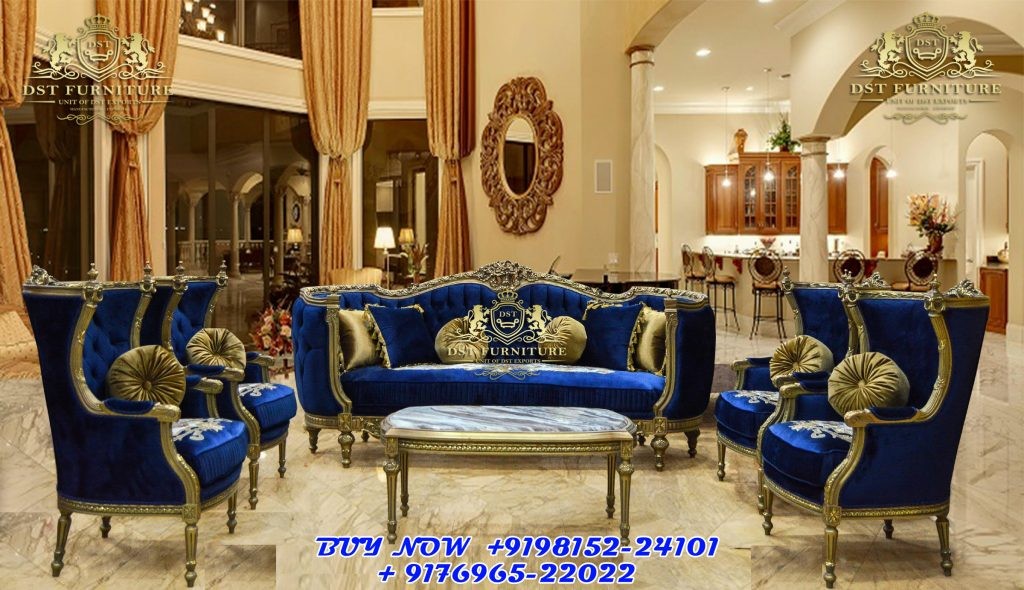 FACTORY PICTURES & VIDEO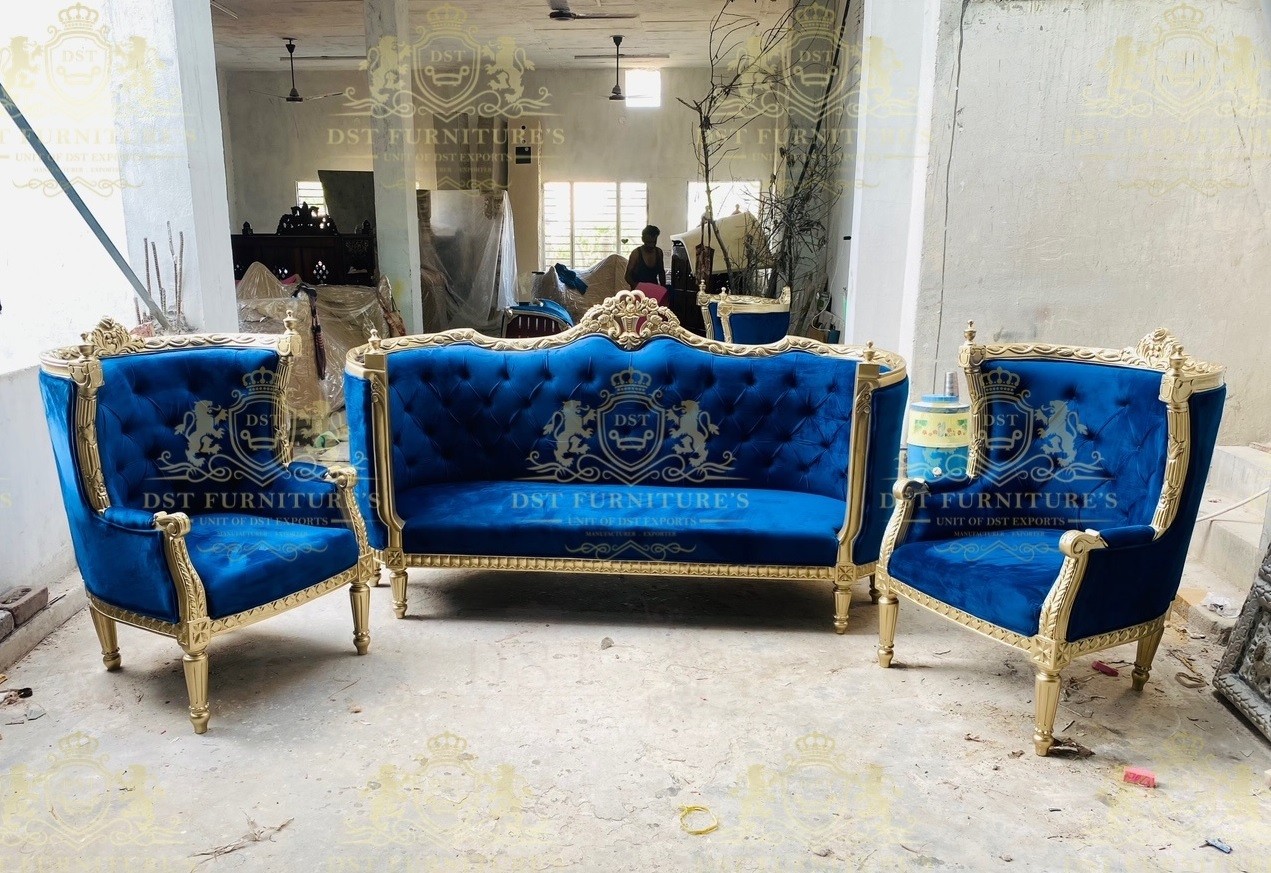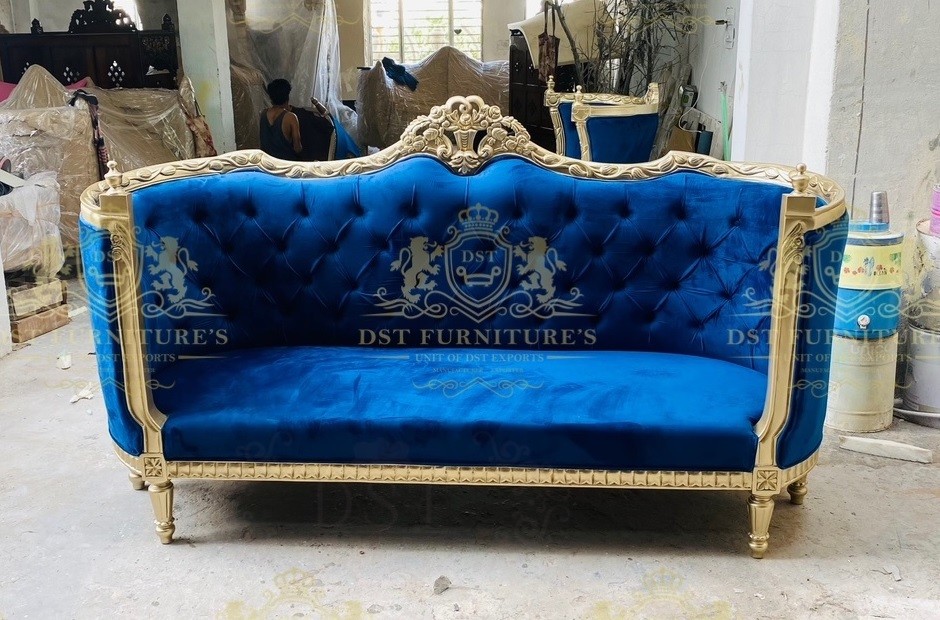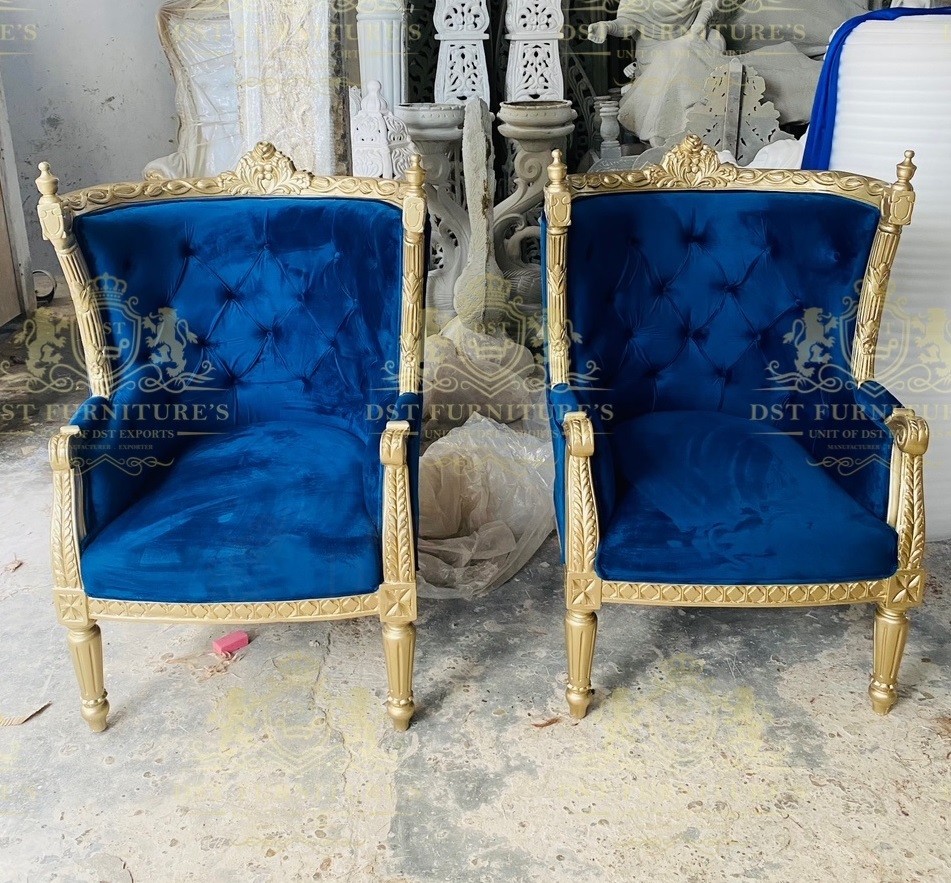 DETAILING TEAK WOOD LIVING ROOM FURNITURE MANUFACTURER & EXPORTER.
This Tremendous traditional sofa set features classic Luxury design elements inspired by Victorian era furniture to provide a stunning focal point to your living room.
Carved wooden feet add a decorative touch.
Add this Luxury style sofa set to your living room to create a warm and stylish space that everyone will admire. The elaborately decorated love seat will add to the sophisticated look of your formal living room.
Graceful curves add a touch of elegance to the luxurious style of the piece.
The button-tufted seat back and decorative accent pillows add the finishing touch to this classic love seat.
Because of this Dramatic style and uncompromising comfort are brought to life in the exotic shapes, vibrant colors and detailed wood carvings this amazing love seat has to offer.
4. Modern Look @Modern Chesterfield Leather Sofa Set for Home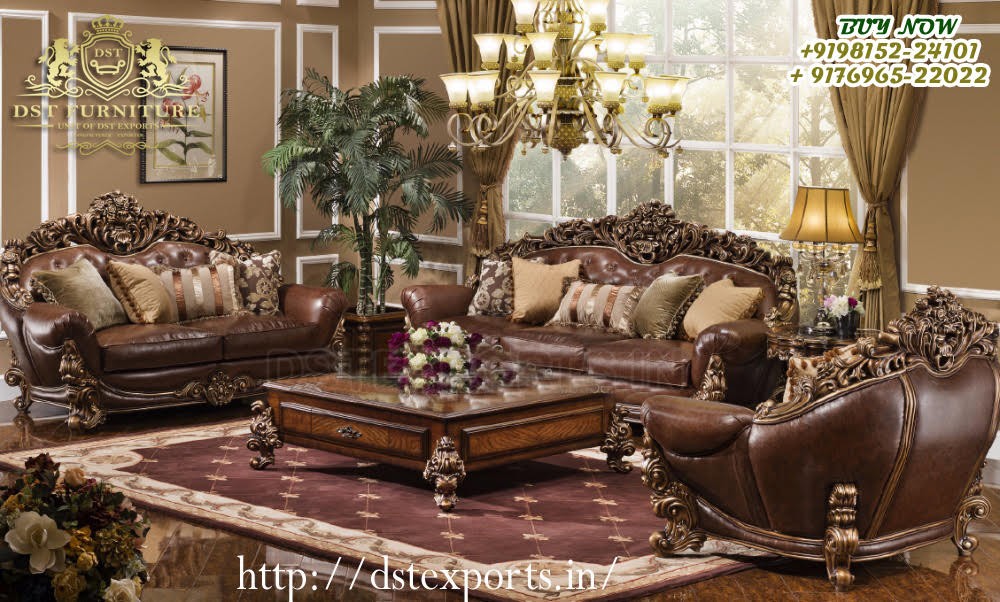 FACTORY PICTURES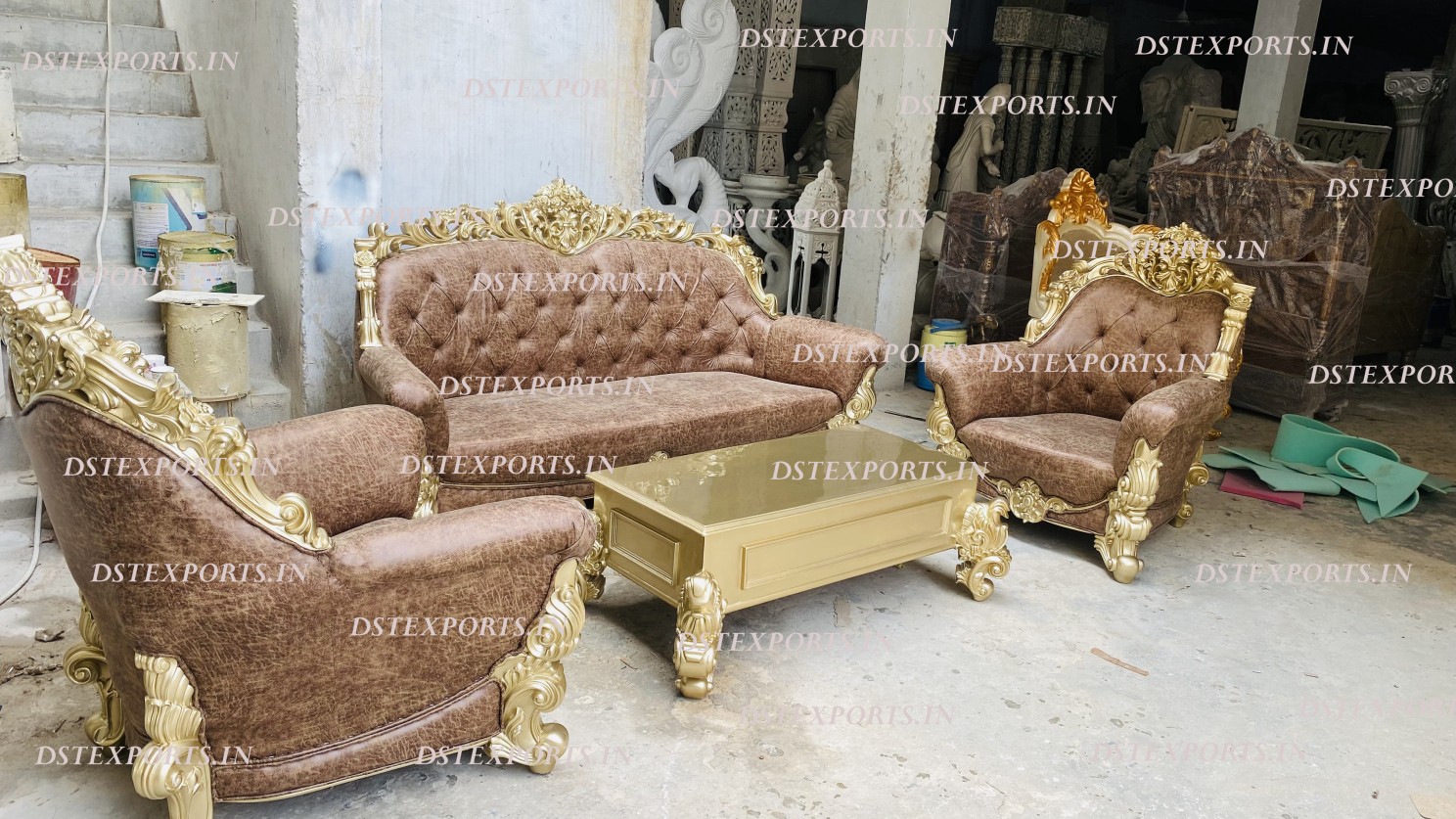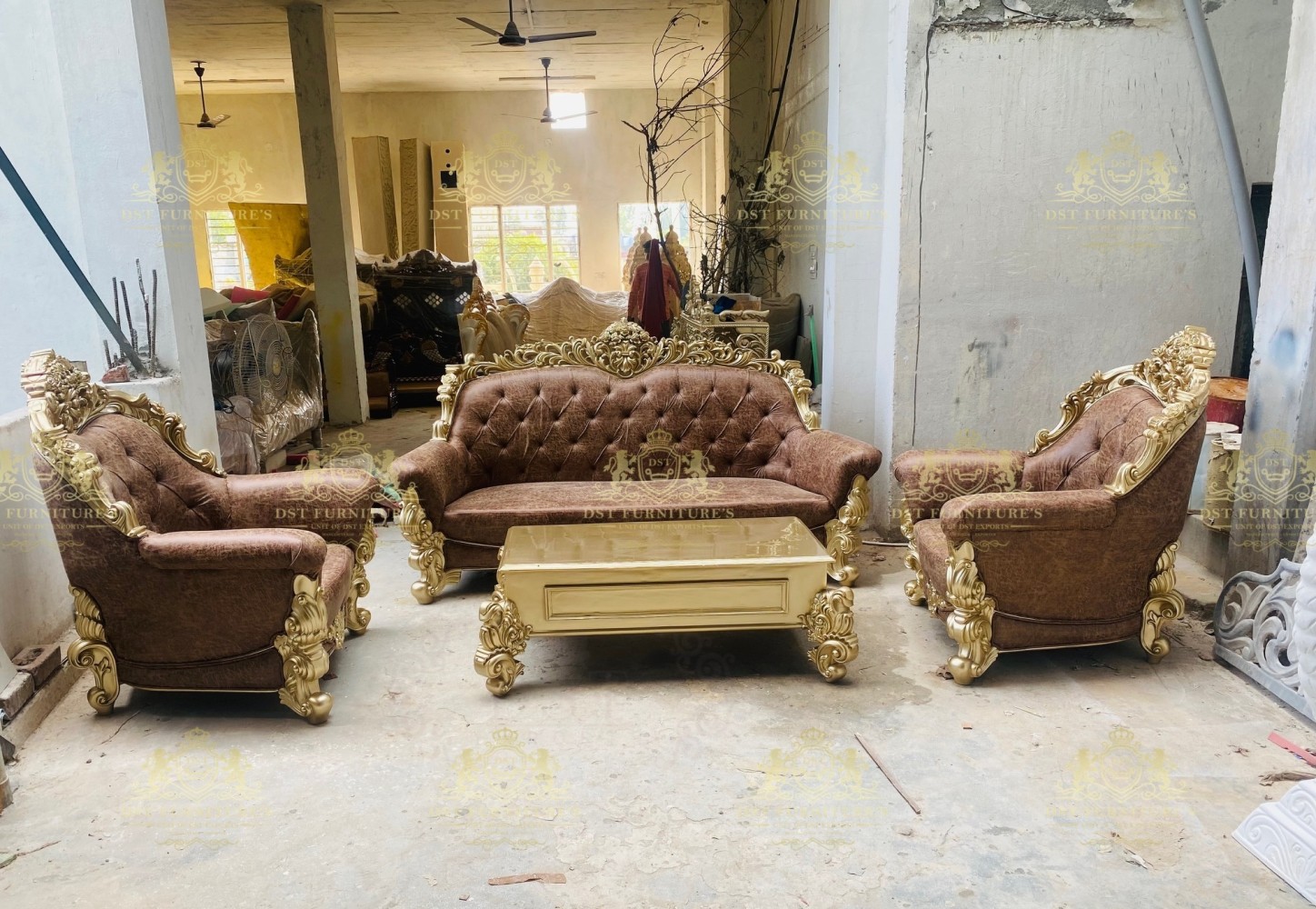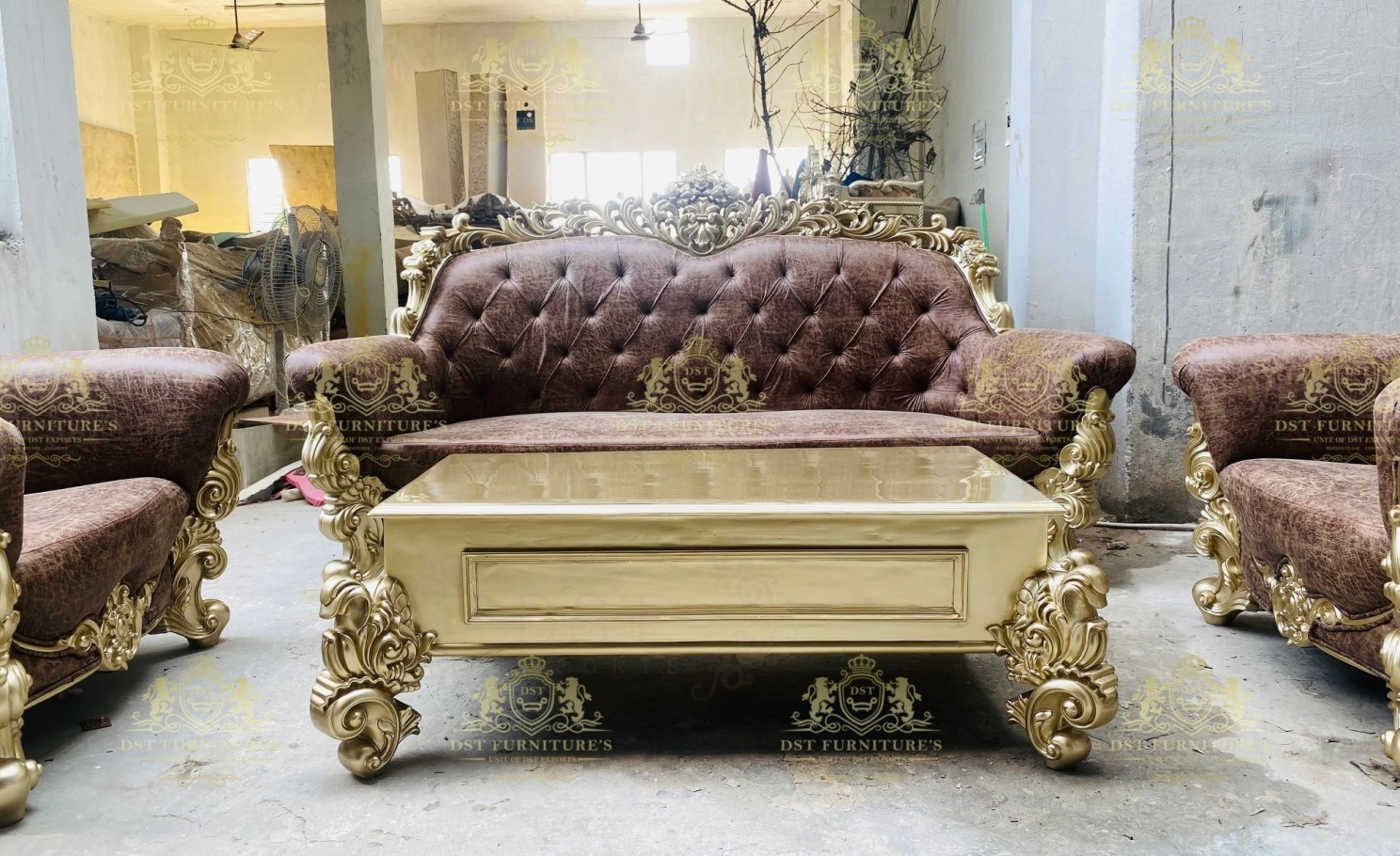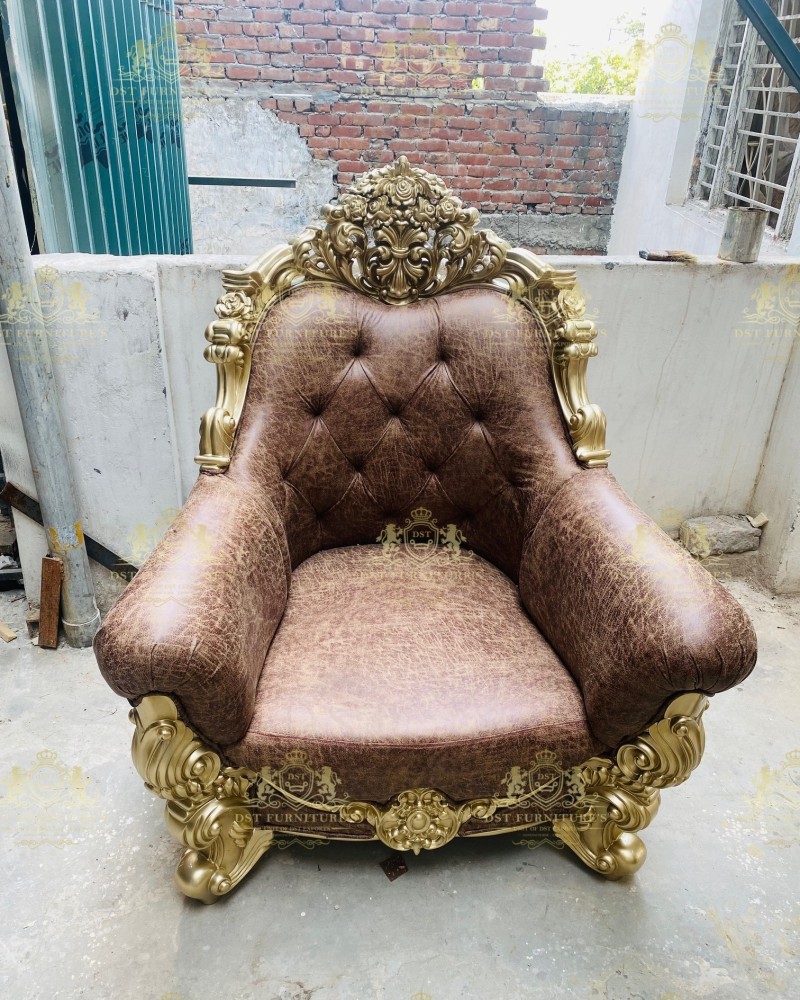 CHECK DETAILED VIDEOS
5. EUROPEAN STYLE @Exclusive European Style Living Room Sofa Set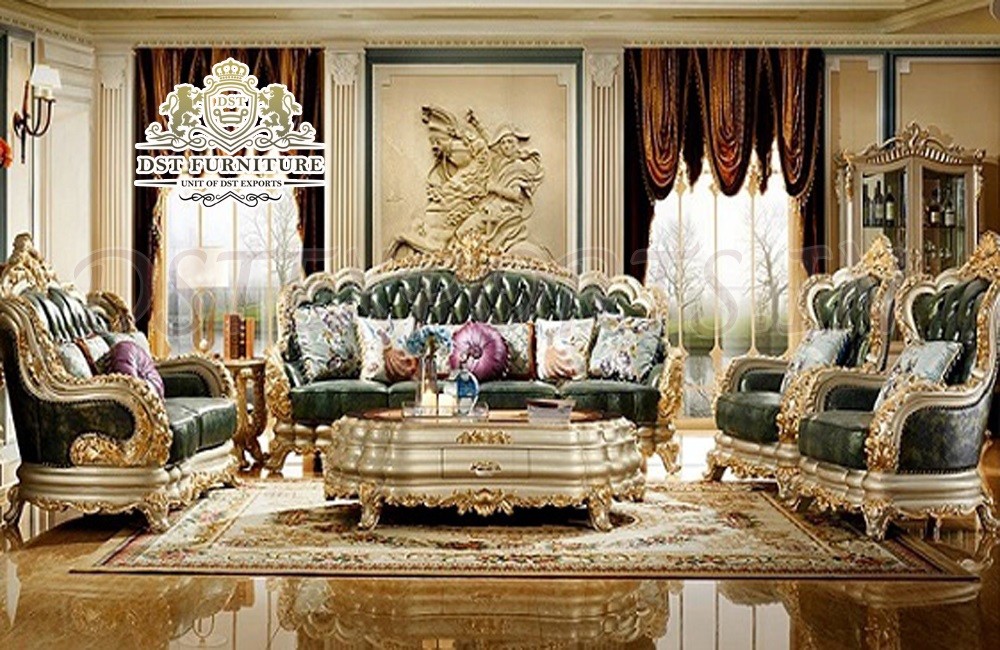 FACTORY PICTURES & VIDEOS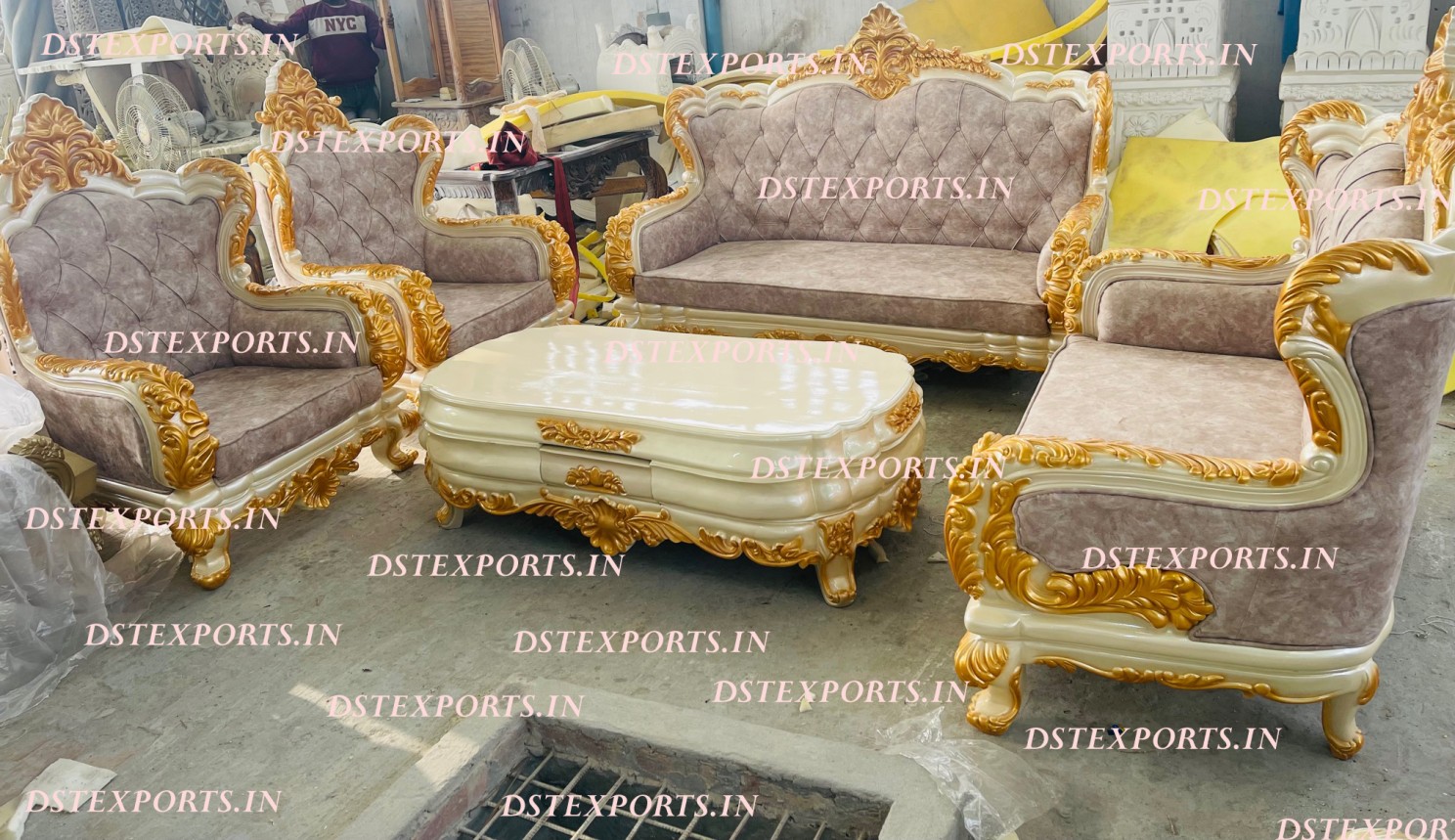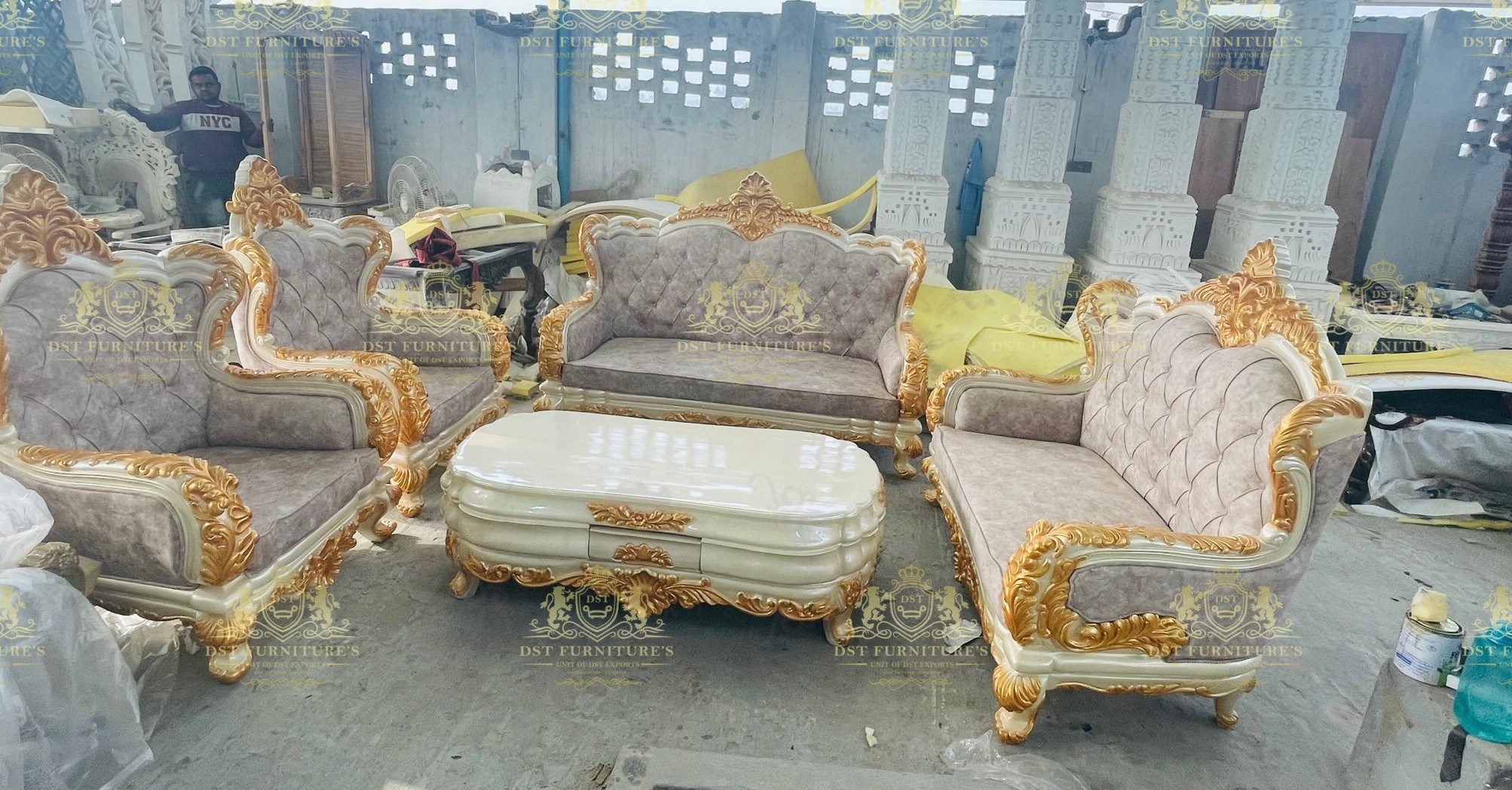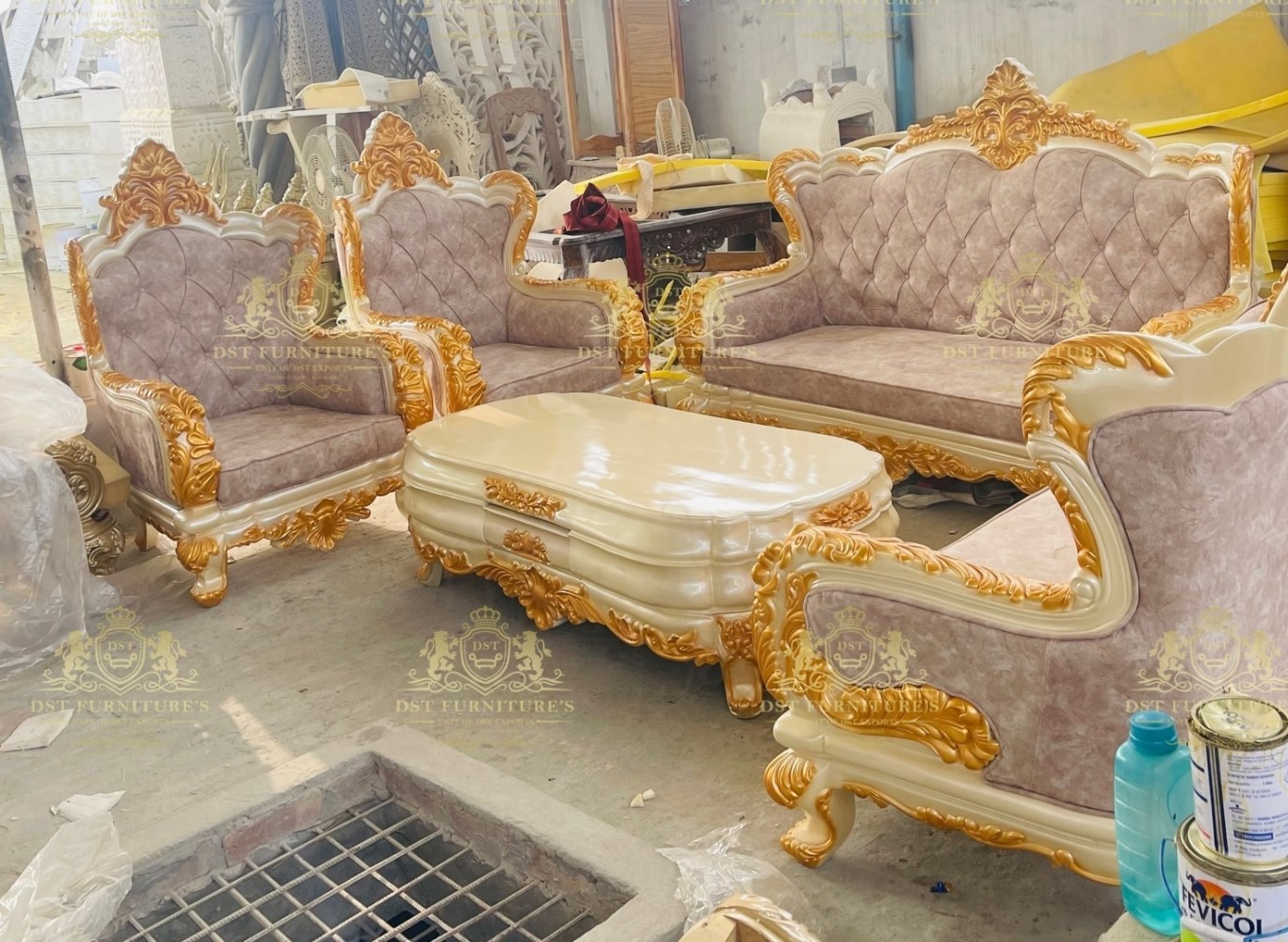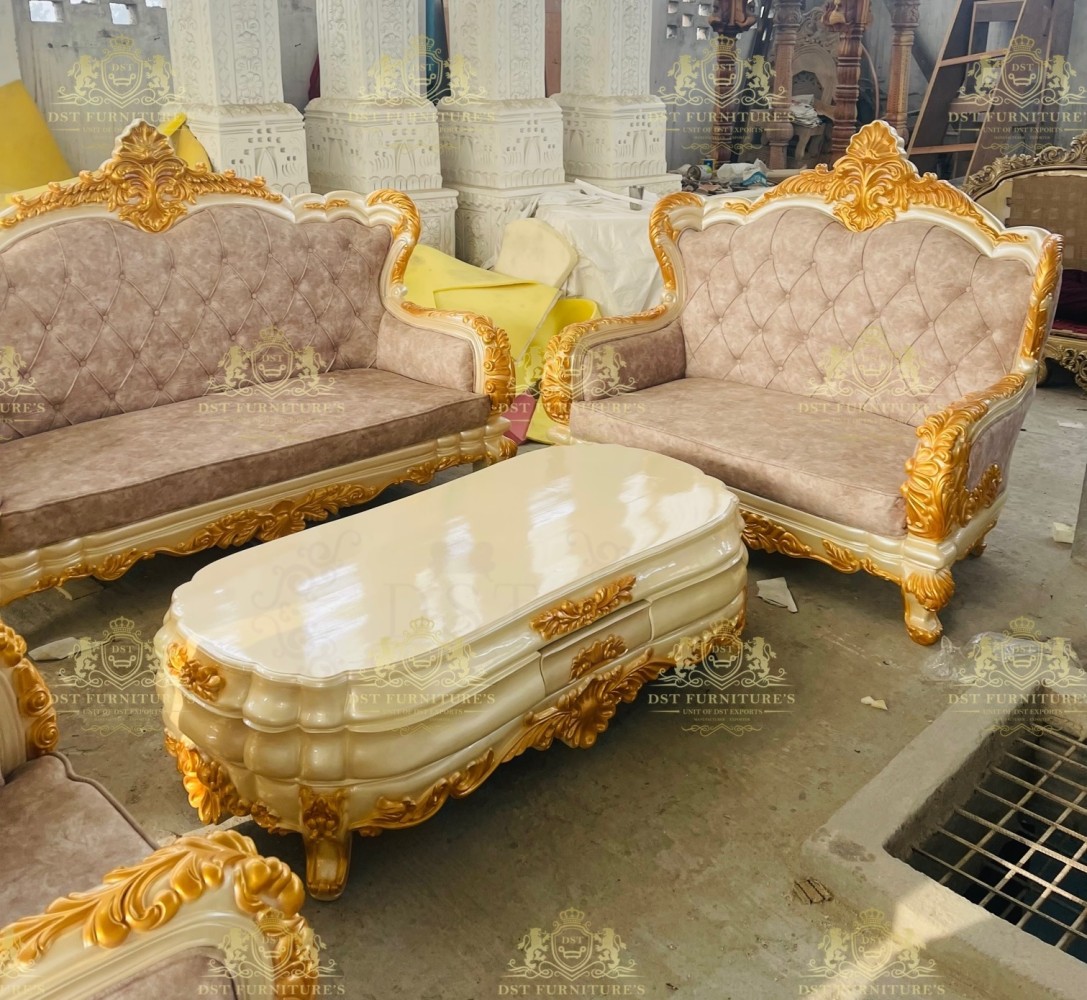 6. CLASS CHOICE @Classy & Royal Sofa Set for Living Room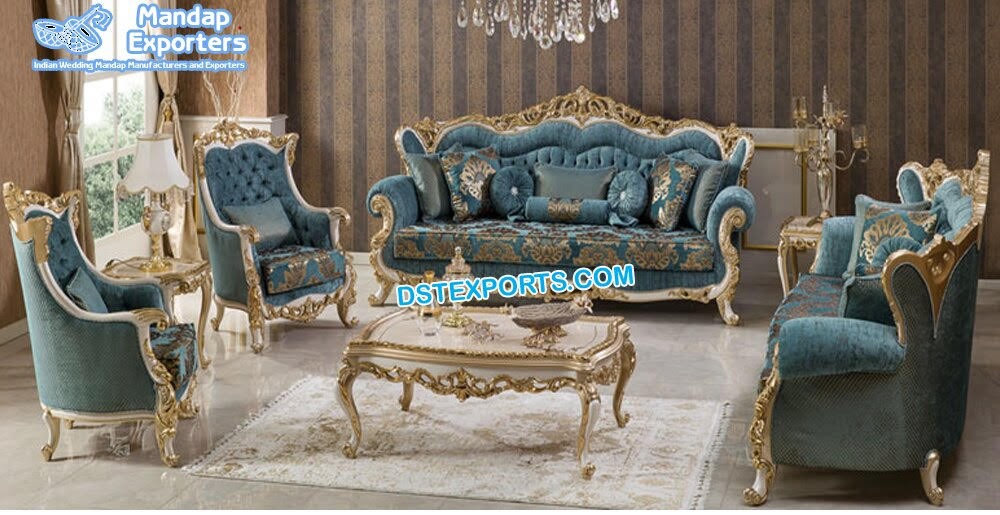 FACTORY PICTURE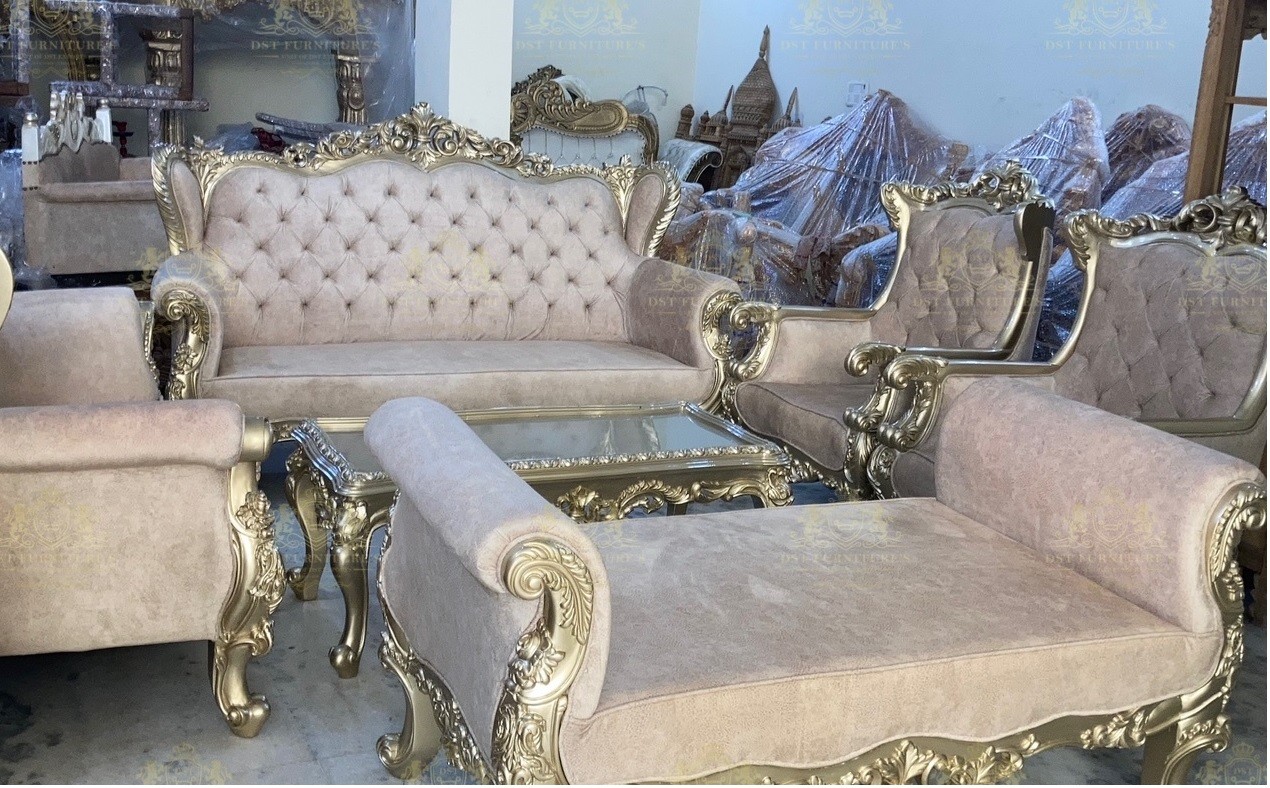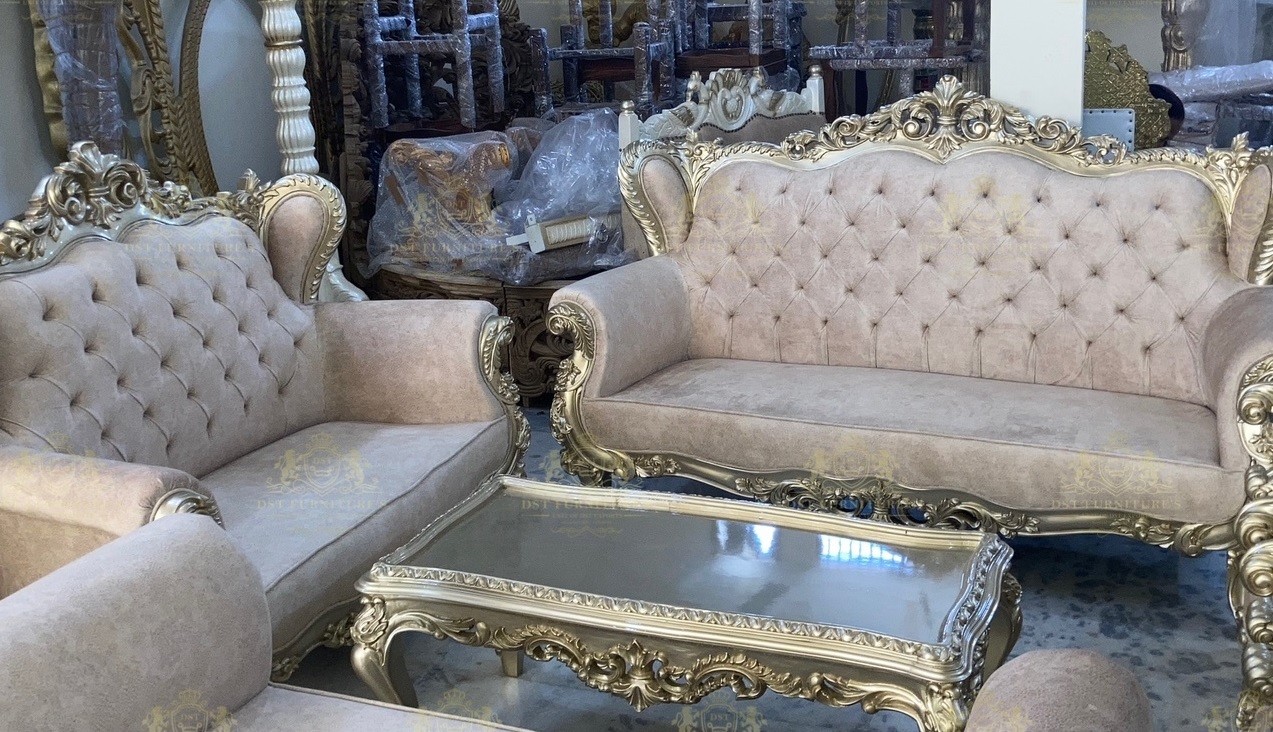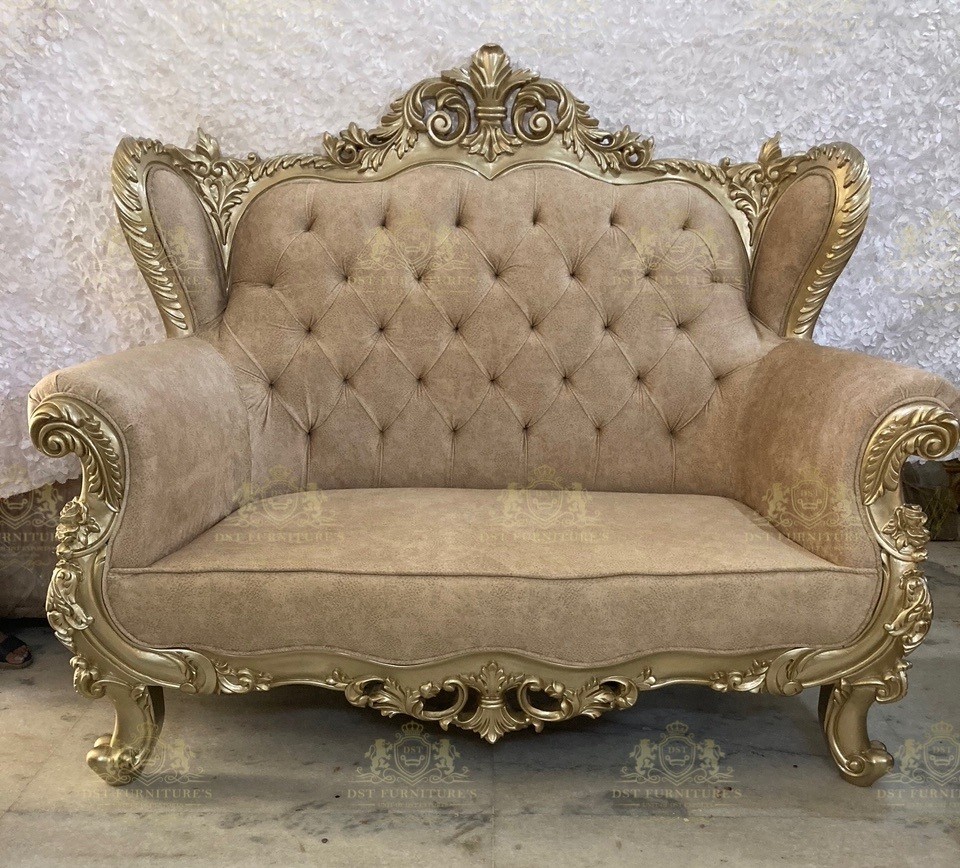 7. SOMETHING MODERN @Modern Design Teak Wood Living Room Sofa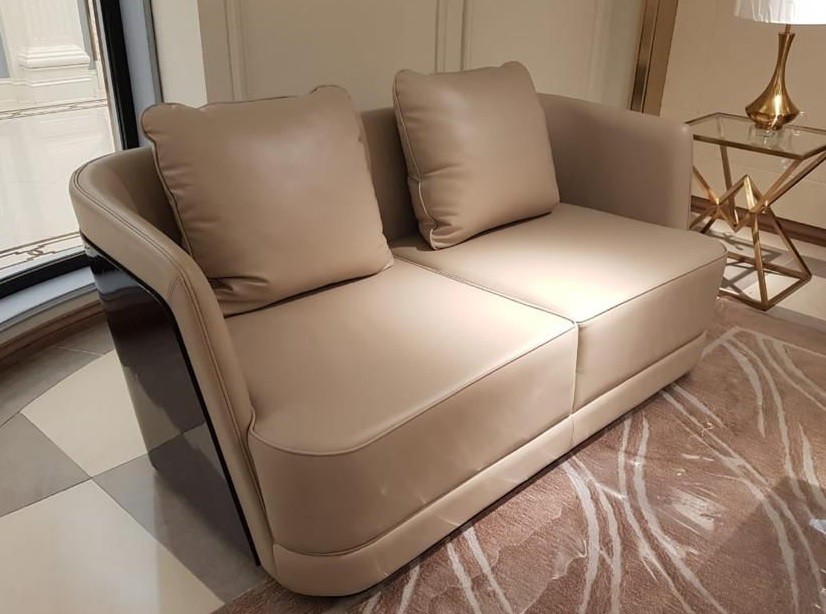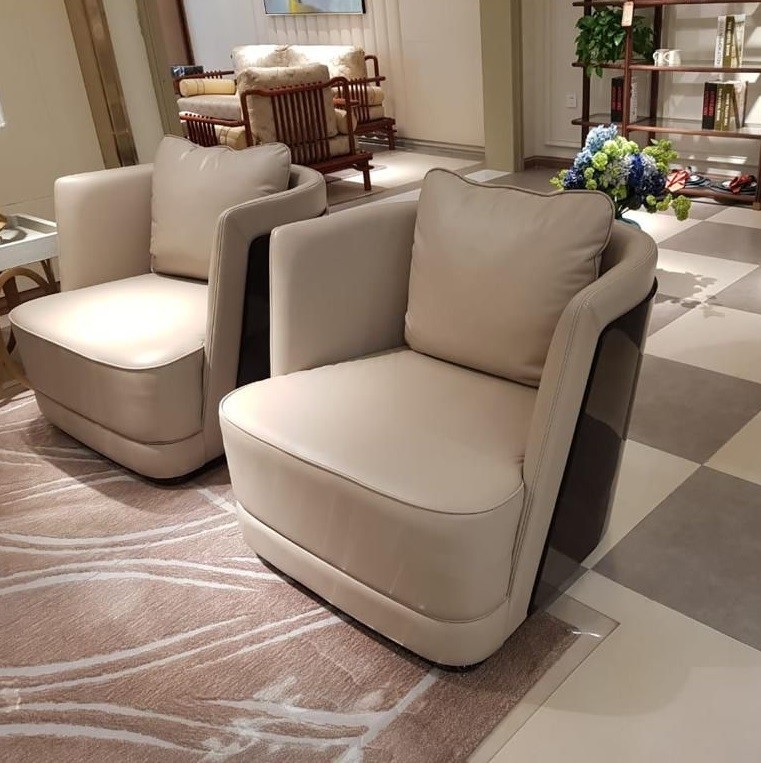 FACTORY GLIMPSE**CHECK DETAILED VIDEO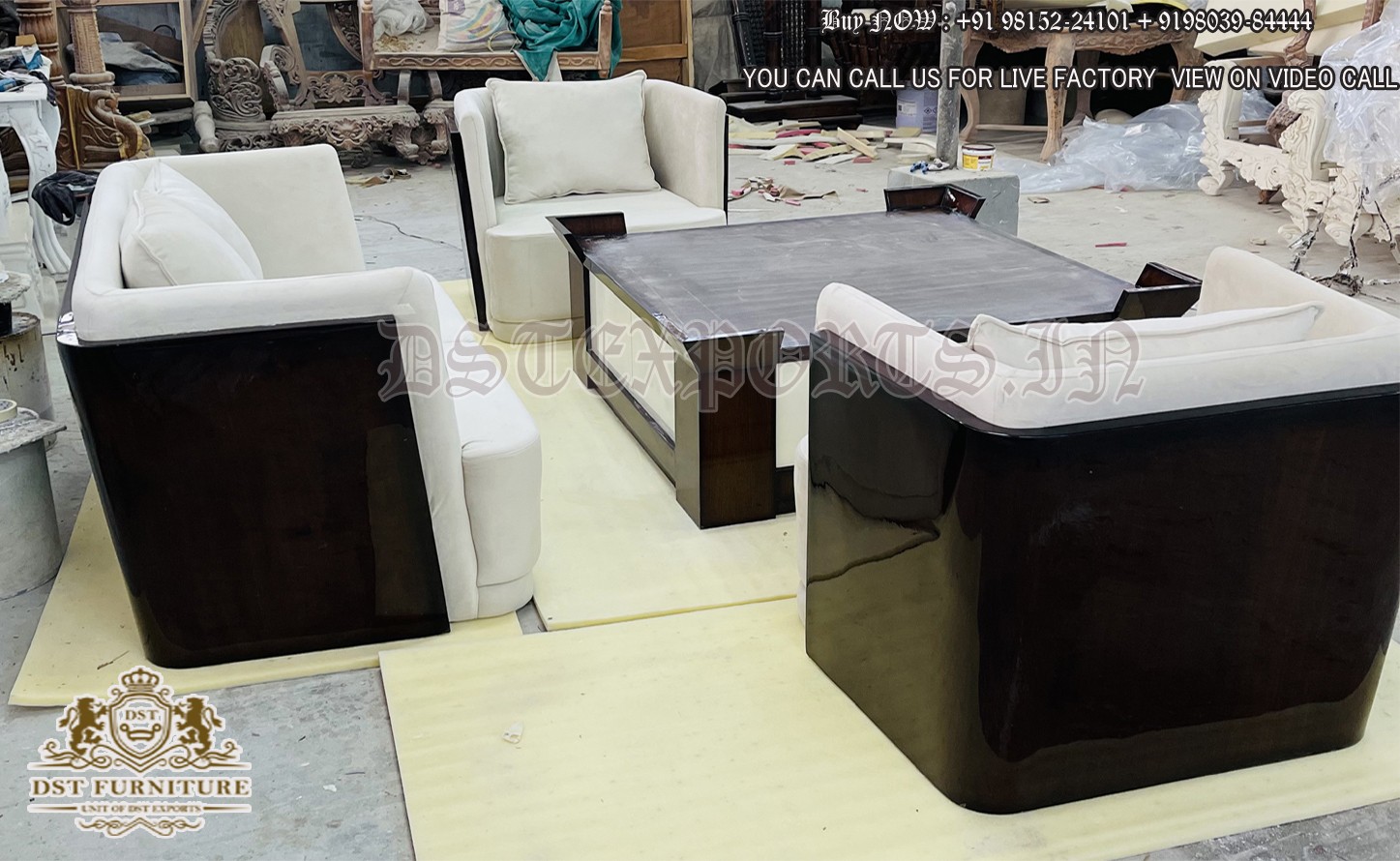 8. CHECK LATEST TREND @Modern Sofa Set Manufacturers and Suppliers
TEAK WOOD FURNITURE WITH HIGH GLOSS POLYESTER. JUST BECAUSE OF DST EXPORTS HOME FURNITURE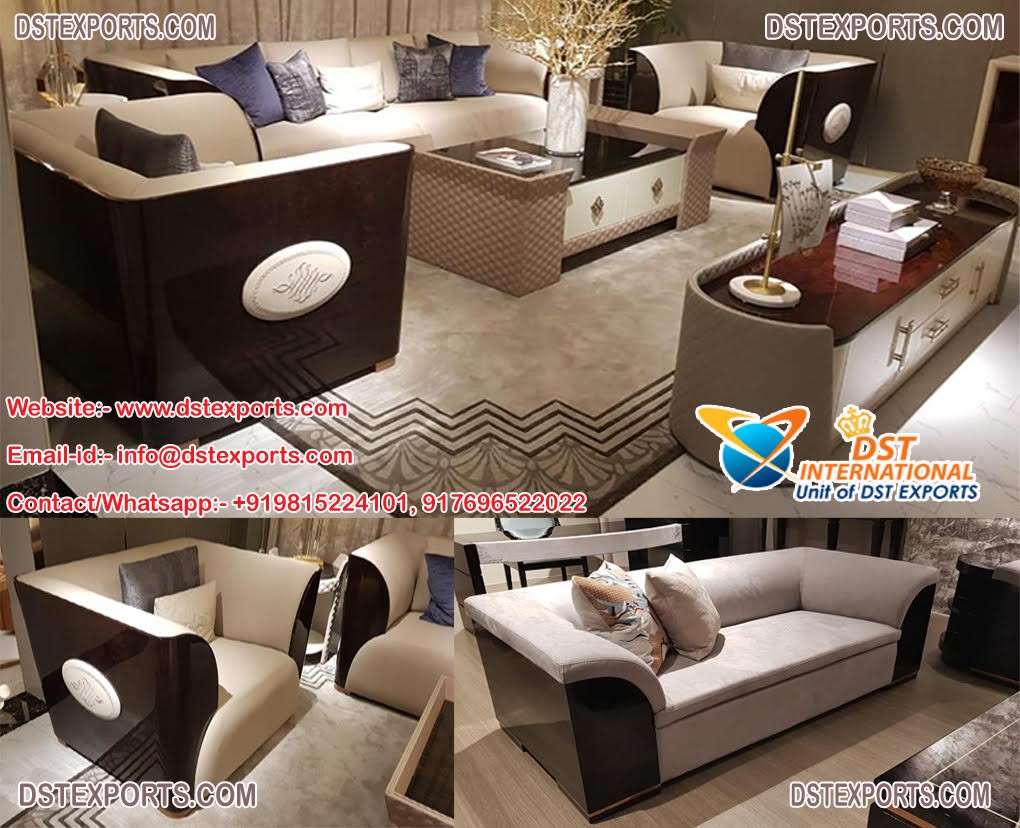 FACTORY PICTURES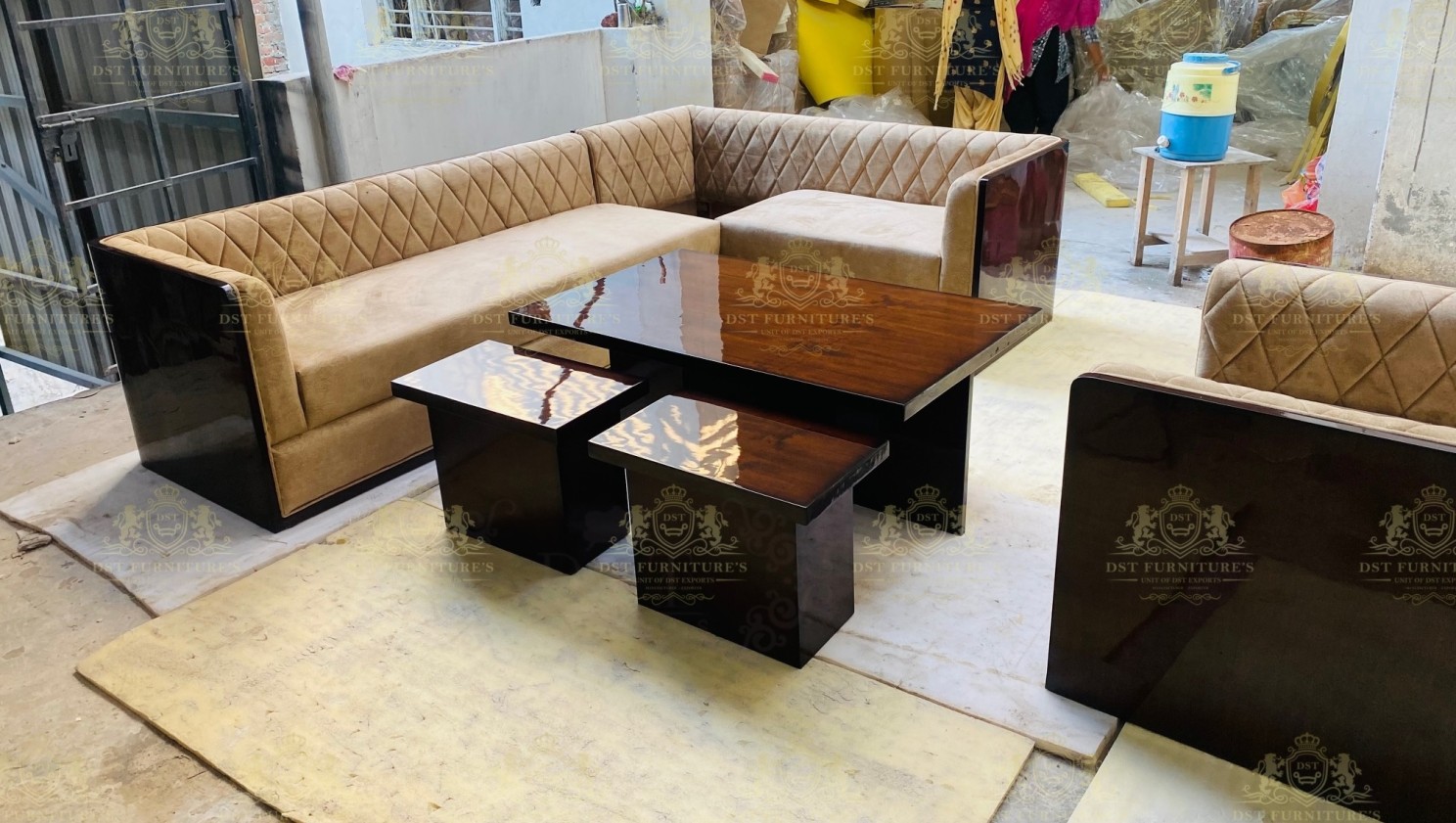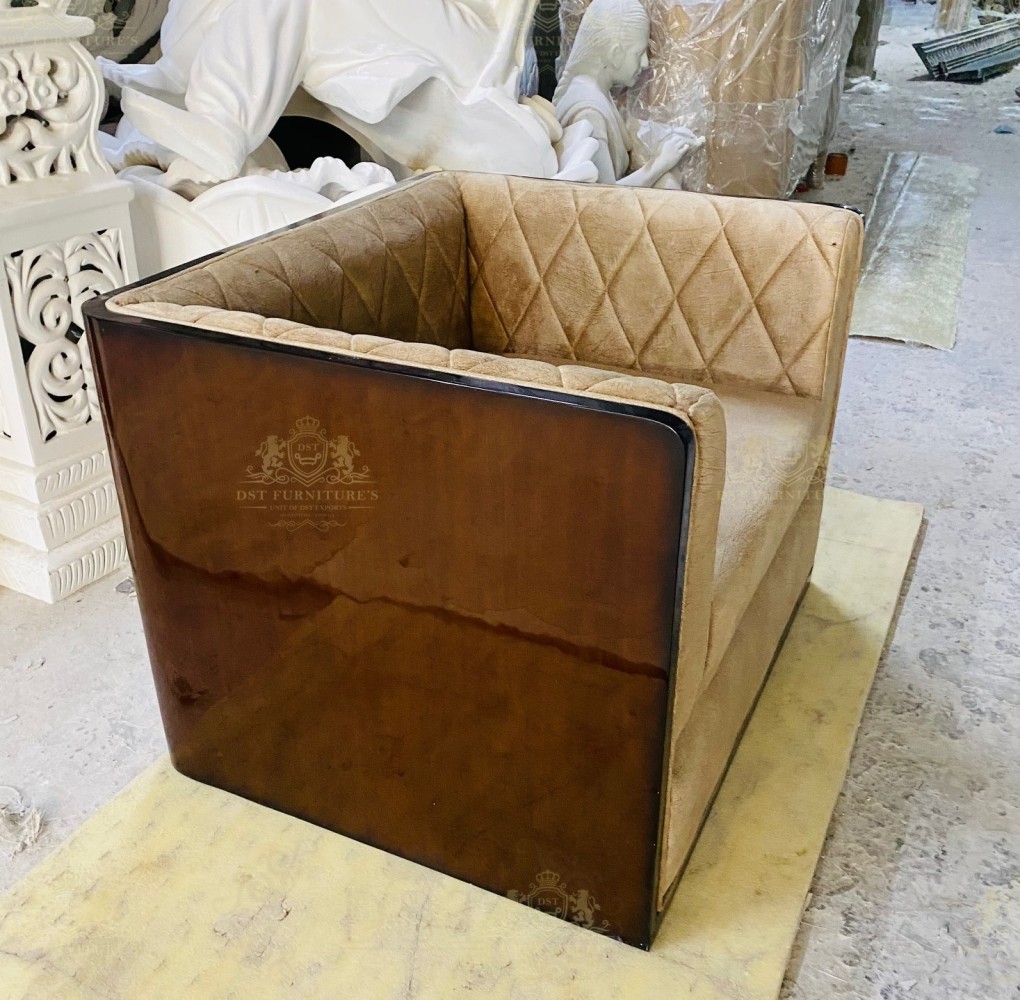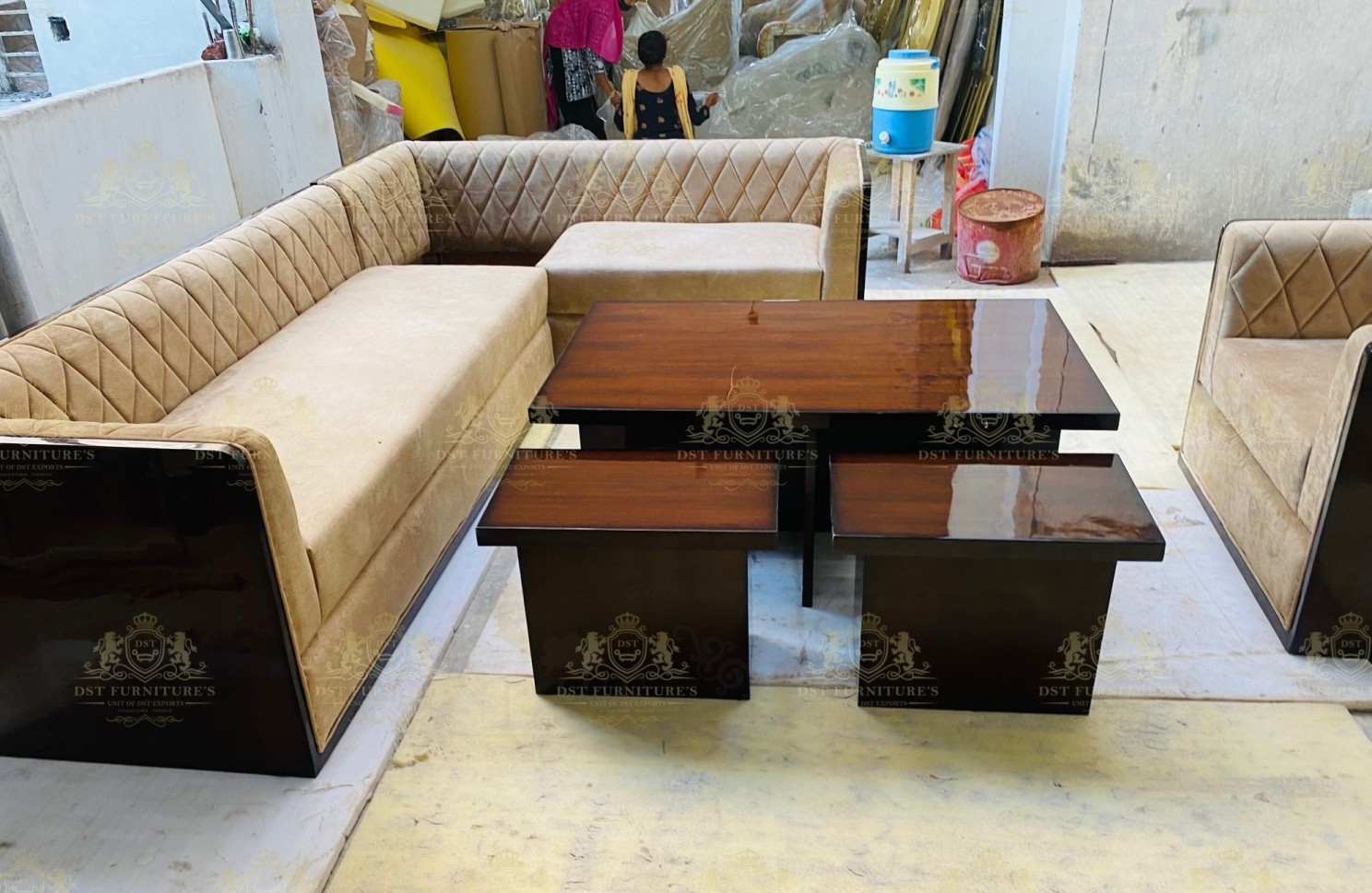 9. ROYAL MAHARAJA SOFA SET @Royal Maharaja Style 7 Seater Sofa Set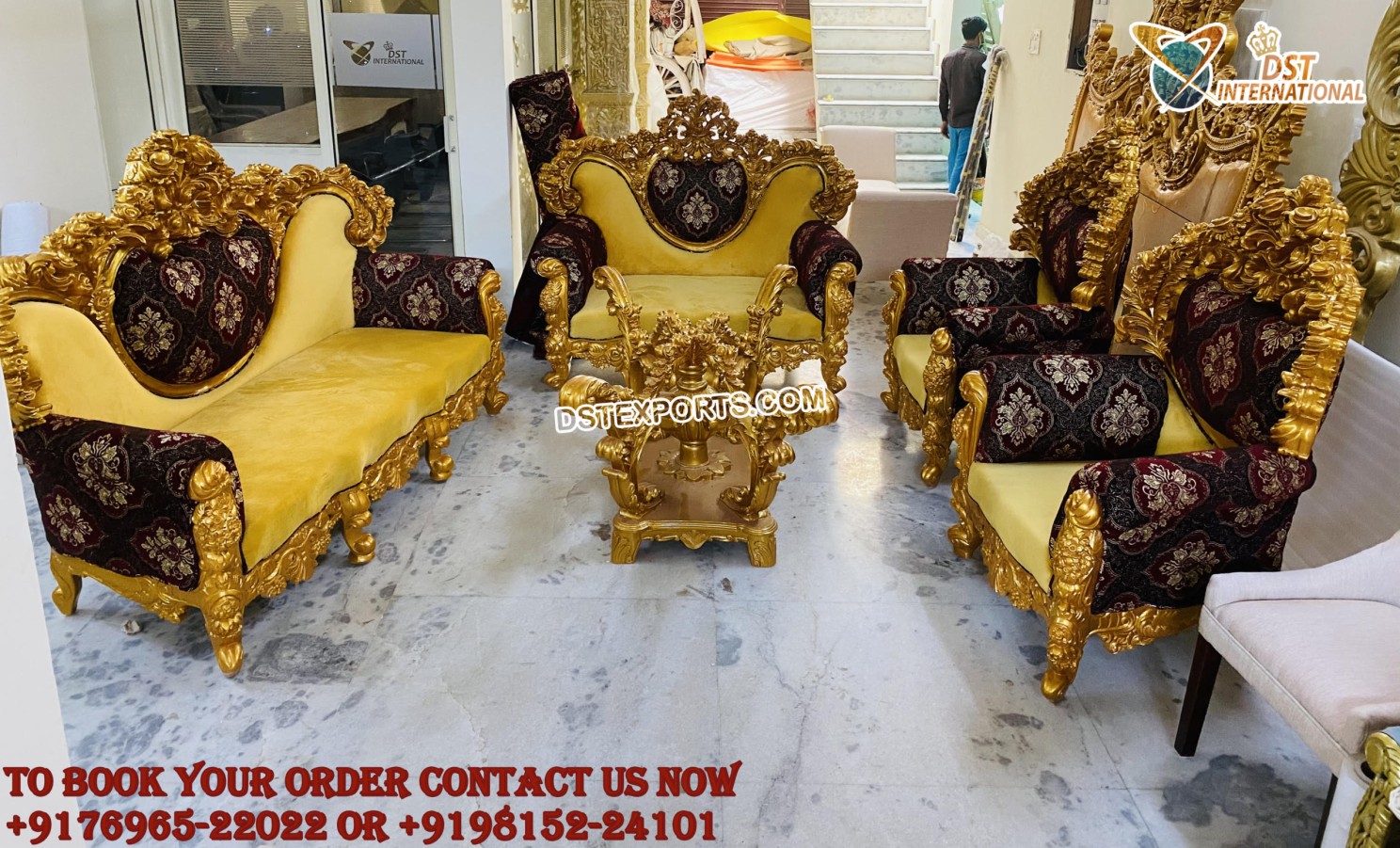 FACTORY PICTURES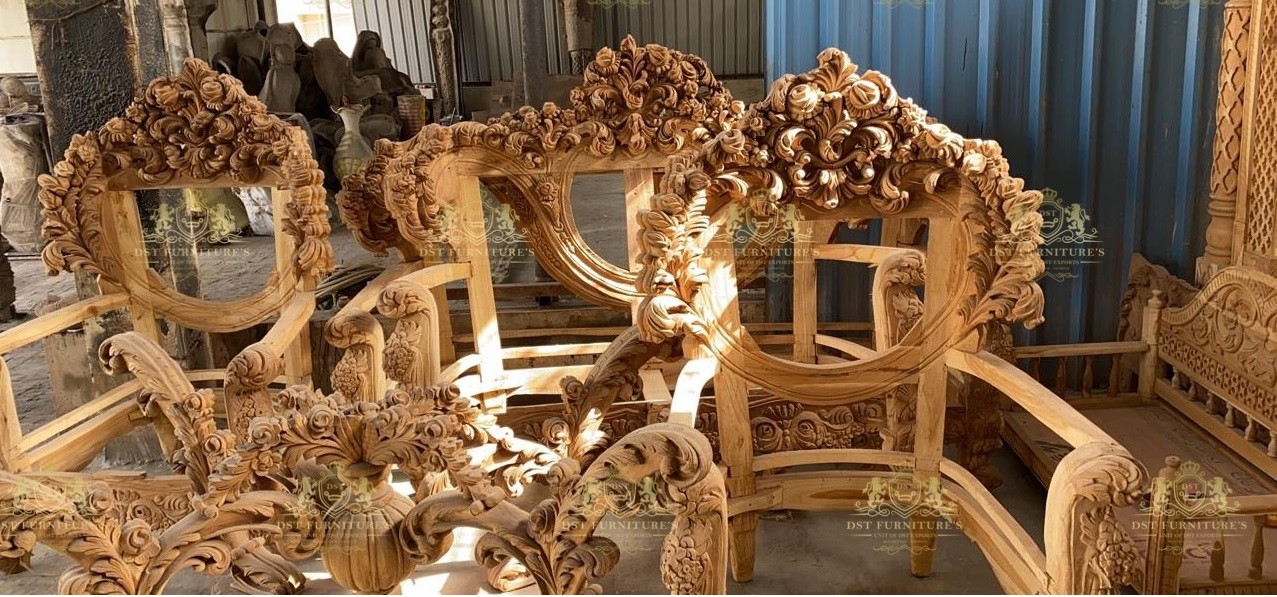 UPCOMING MODELS..**
TEAK WOOD LIVING ROOM FURNITURE MANUFACTURER & EXPORTER.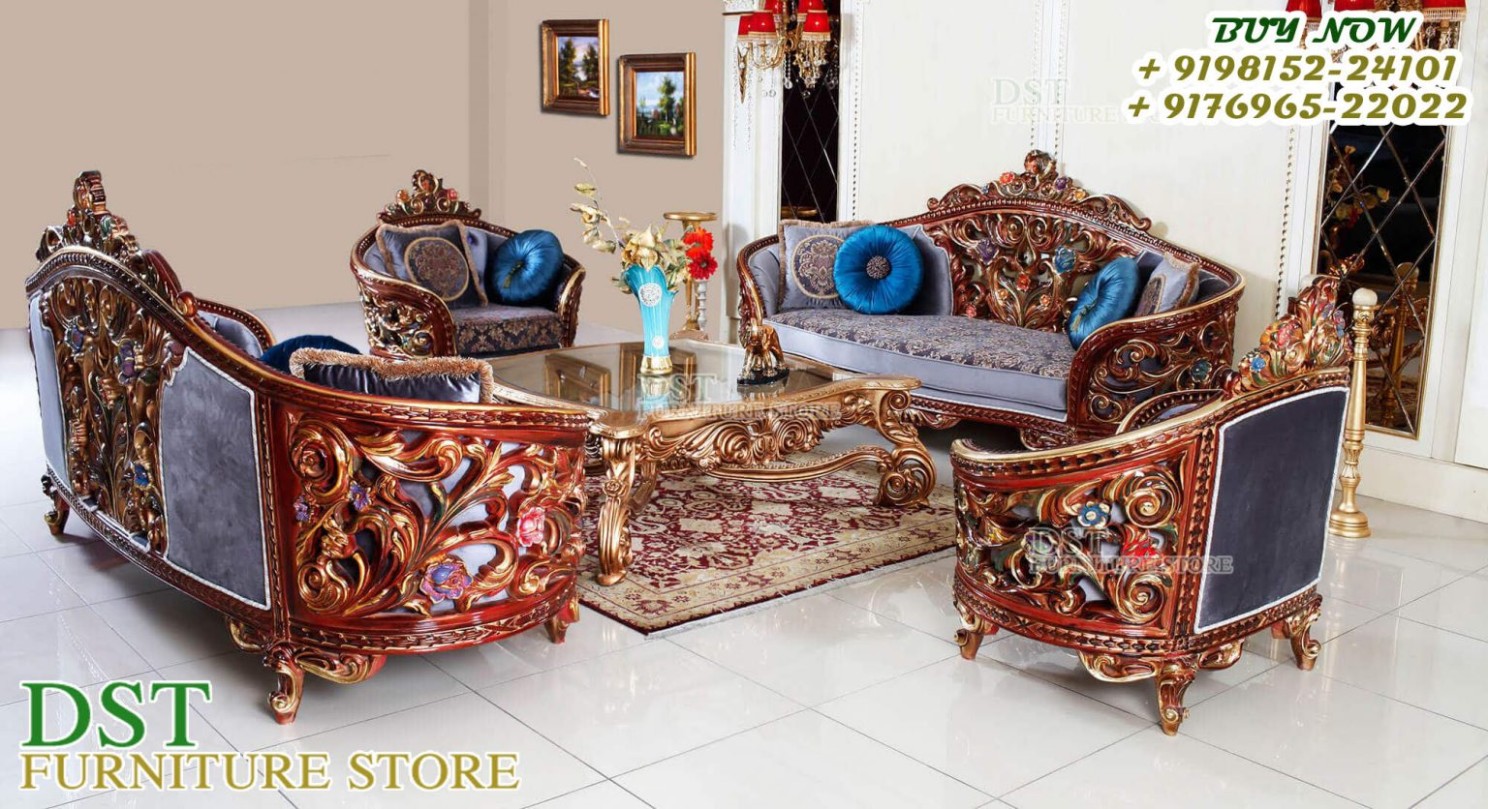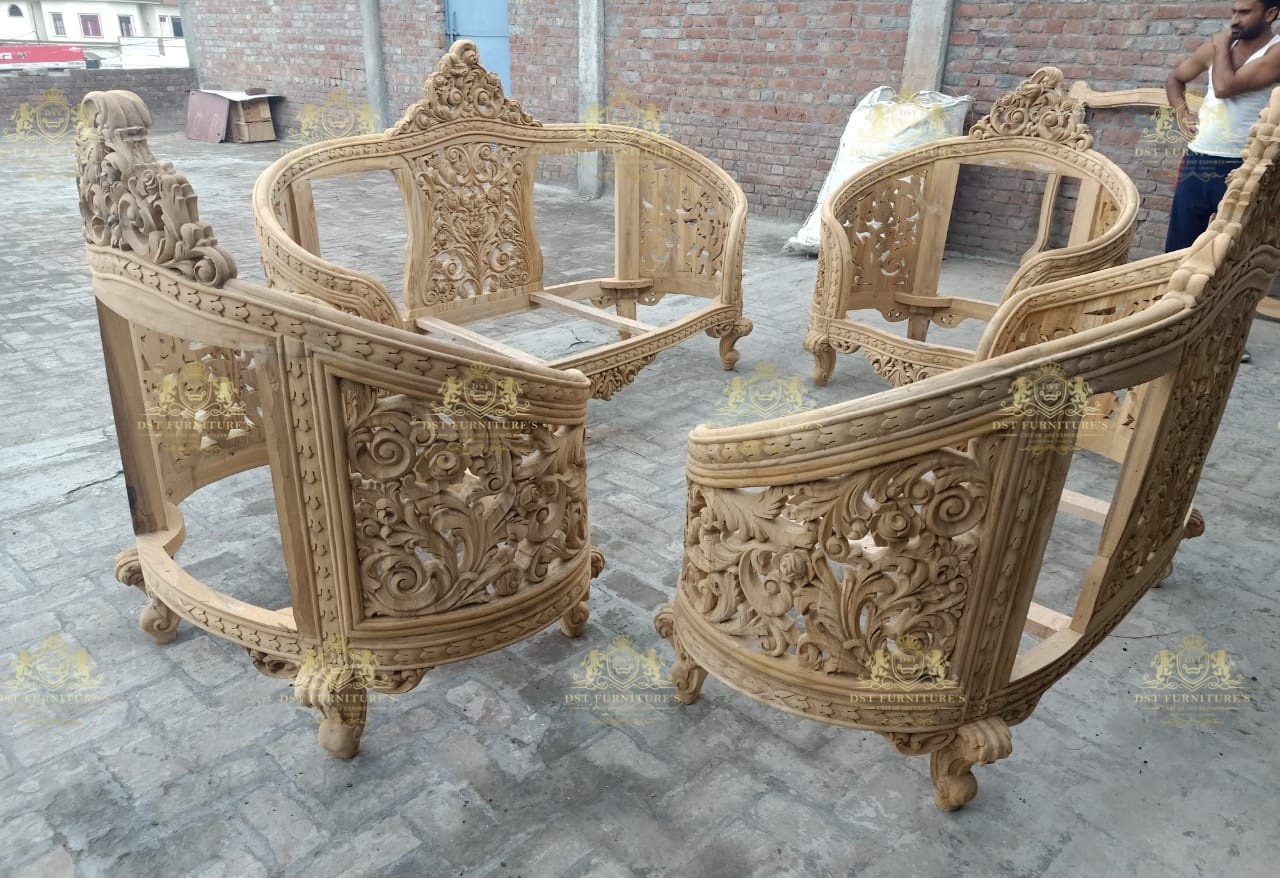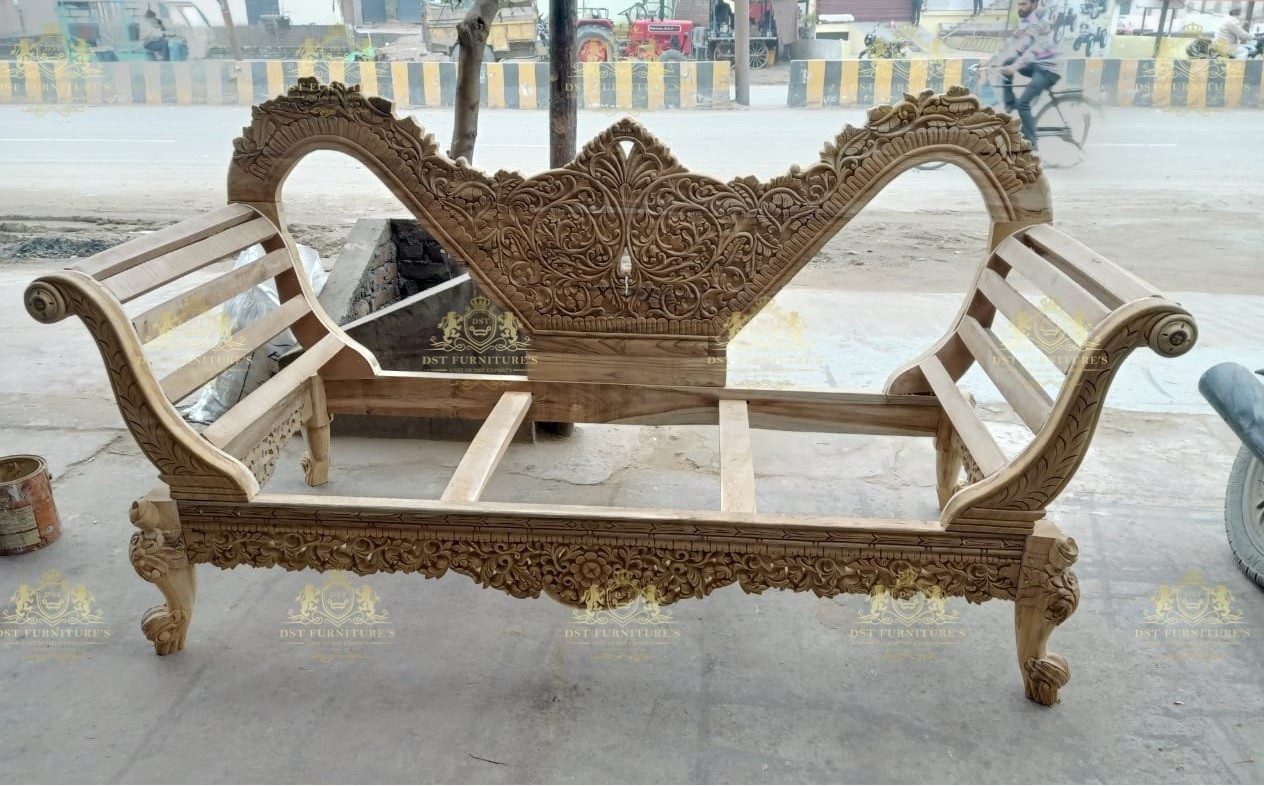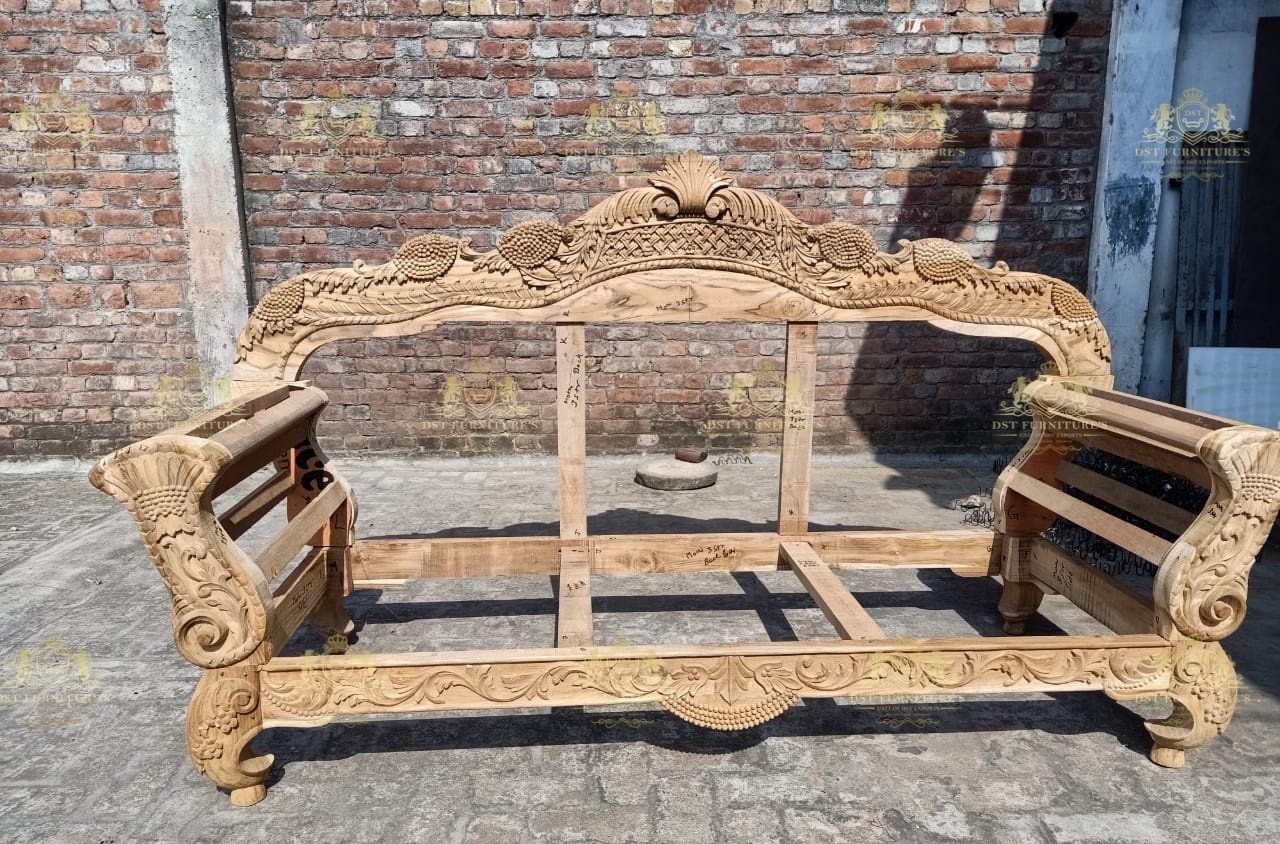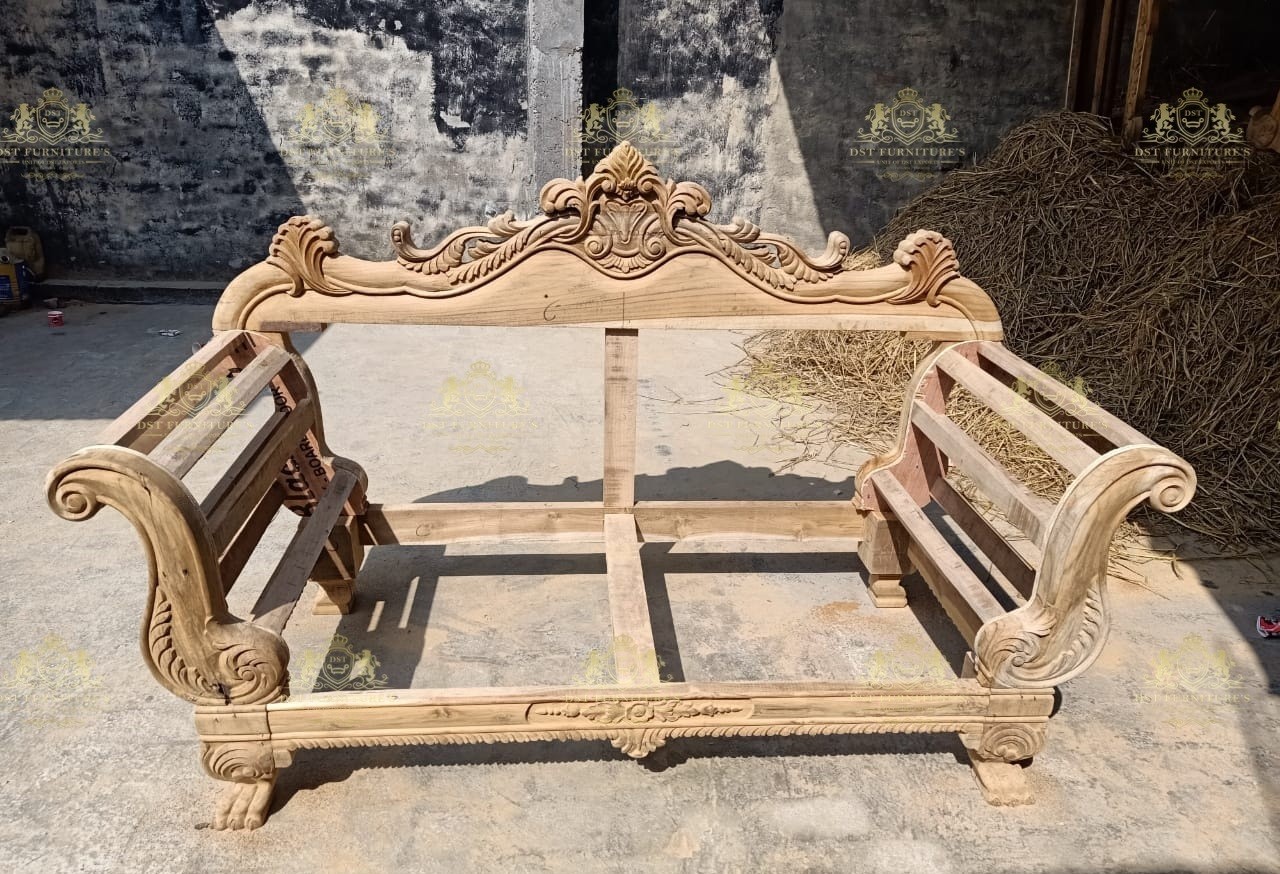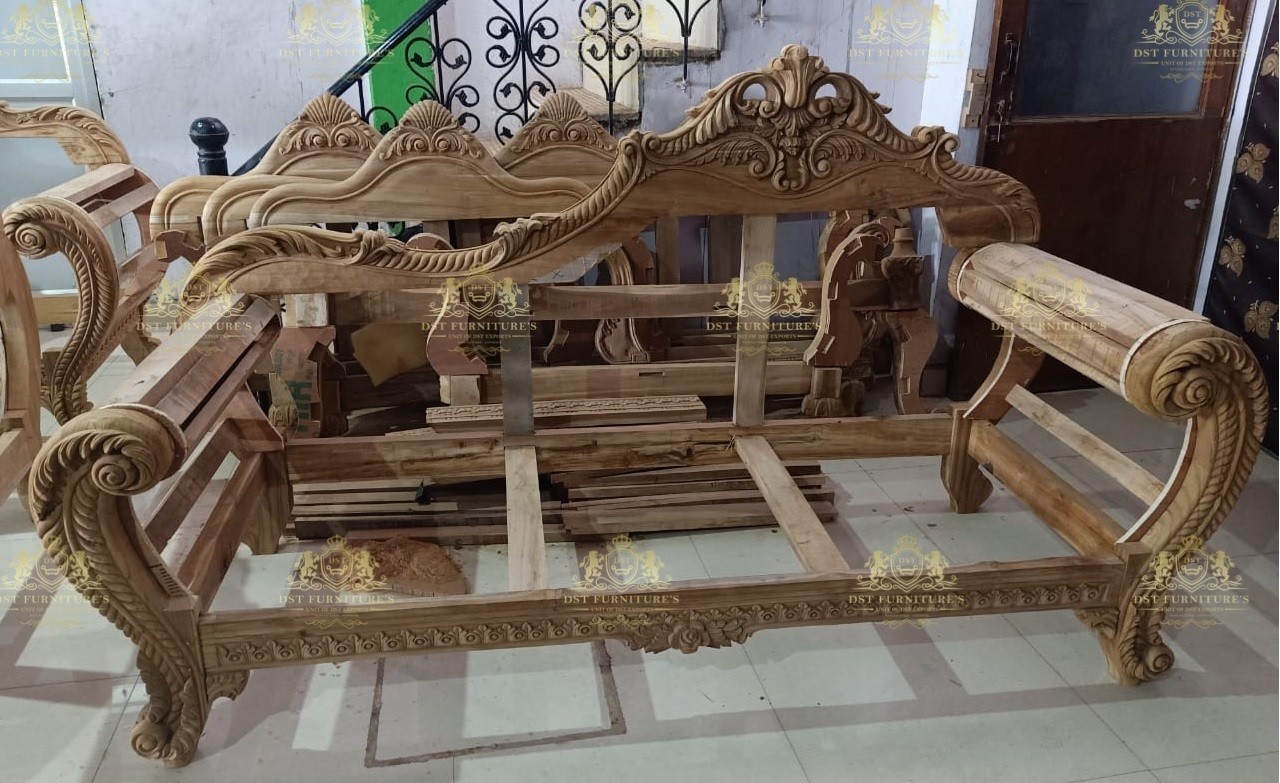 CHOOSE! TEAK WOOD FURNITURE!✅😍😍😍📲📲
So, DST Furniture offers you best teak wood furniture at affordable prices.
10 years Warranty.. Customizes Fabrication, Color, Size, Tufting.
✅ PRE-BOOK YOUR ORDER NOW..
For Catalogue mail us on:
WhatsApp
📲✅ +91 76965-22022 +91 9803984444
Direct Call & Book Order
📲✅ +91 98152-22022
PLEASE VISIT WEBSITE
OTHER UNITS OF DSTEXPORTS
THANKS FOR READING…!